I know I said I was gonna take the team playing the Jets every week, but the boys over at Pro-Line don't fuck around: they're giving the Jets 14.5 points in Oakland this weekend. They're trying to trick you into thinking it would be a smart bet to put money on the Jets, only for them to cash out on you when the Jets lose 35-0 or some shit like that. I'm staying away until those Jets convince me to take a chance on them. Unlikely. Here are my non-Jets picks for this week.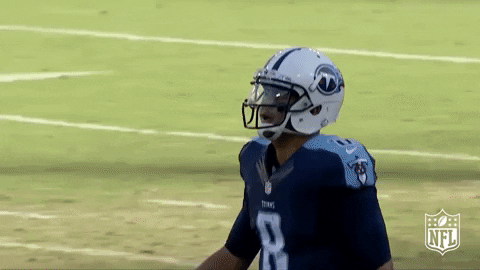 Tennessee Titans (0-1) (-1.5) @ Jacksonville Jaguars (1-0) on Sunday @ 1pm — I'm thinking this low spread for the Titans is a product of the Jaguars impressive performance in Week 1. But was it really that impressive guys? Leonard Fournette did touch 100 yards against arguably the best front seven in football, but JJ Watt was not at 100 percent and missed a lot of plays. Blake Bortles was still horrid. Allen Robinson tore his ACL and is out for the season. I guess the odds guys are betting on the defence? But I can't see Calais Campbell getting four sacks in a game again can you? Will the Jags ever reach 10 sacks in a game again? Doubtful.
The Titans don't have a Tom Savage or a QB in his first-ever NFL start, they have Marcus Mariota. He won't make the mistakes the Texans made and won't take the sacks Tom fuckin' Savage (still can't believe that guy started while Kaep is still out there) and a very young Deshaun Watson took. The Titans will put the Jags (except Fournette) back in their place on Sunday. That's not to say this will be an easy game for the Titans. The Jags do have a good defence so Mariota will need to work for this W, but he'll get it. Tennessee Titans 20 Jacksonville Jaguars 16
Arizona Cardinals (0-1) @ Indianapolis Colts (0-1) (+8.5) on Sunday @ 1pm — I don't know who set this spread, but they must be the only person in football who doesn't know David Johnson's injured. Pro-line, David Johnson's injured, he's out, he's on the IR for fucks sakes. That's one strike against the Cardinals. Another strike is they don't get to play against Scott fuckin' Tolzien. Tom Brady pupil Jacoby Brissett will get the nod for the Colts on Sunday instead.
Brissett isn't the Indiana messiah by any means, but he's definitely no Tolzien either. He spent enough time under Brady for some of that football genius to rub off on the young gun. Brissett will not commit as many turnovers as Tolzien would and he won't be pressured by the other offence because of its lack of Johnson's. They have Chris now, but he's no David. The Colts are getting eight-point-fucking-five points at home. 8.5 points. At home. Not only is David out, but Carson Palmer is almost certainly past his prime at this point, as he tossed three INTs in the Cardinals Week 1 loss to the Lions, which isn't an inspiring fact either. I expect the Colts to win this game but either way, they can lose by a full touchdown and two-point conversion and still cover the spread. This is a no-brainer if I've ever seen one. Look out for Marlon Mack btw. Indianapolis Colts 22 Arizona Cardinals 18
Washington Redskins (0-1) (+3.5) @ Los Angeles Rams (1-0) on Sunday @ 415pm — As I intimated earlier, Scott Tolzien is not a good quarterback. Not by any measure you can throw at me. But apparently beating a team helmed by Tolzien means something. And I don't know why. That is the only reason I can come up with as to why Jared Goff's squad would be favoured over Kirk Cousins'. I guess the Rams are at home, but still. The DC Football team has a suspect defence to say the least, and Goff could very well carve them up, but he'll have to match Kirk's offensive output. And that's gonna be tough. We didn't see much in Week 1, but the receiving corps of Terrelle Pryor, Jordan Reed, Jamison Crowder and Josh Doctson will be tough to defend while Fat Rob is leading the way on the ground. If the spread had been in favour of the Rams I might've taken them, but giving Kirk the points made the decision an easy one. Washington will likely win this game outright so taking them with the points was a no-brainer. Washington Redskins 30 Los Angeles Rams 27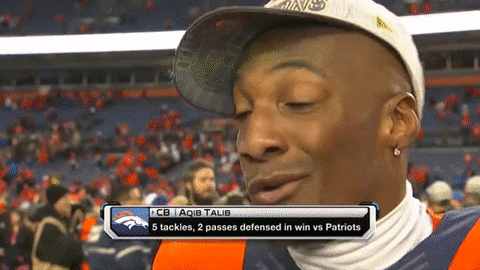 Dallas Cowboys (1-0) @ Denver Broncos (1-0) (+3.0) on Sunday @ 415pm — Dak Prescott and the Cowboys looked good in the season opener, but they didn't have to do much as the Giants could barely move the ball. The Broncos defence is even better, and they'll be at home this week. Trevor Siemian has looked good recently and is definitely much improved. Von Miller didn't do much in the opener but you best believe him and the boys will be getting after Prescott in their home opener. The No Fly Zone will be in full effect as well so don't expect much from the likes of Dez Bryant either. They're giving the Broncos three points at home and while I do see it being a close one, I sense some more late-game magic coming from Vance Joseph and his squad. Denver Broncos 19 Dallas Cowboys 16
Green Bay Packers (1-0) (+2.5) @ Atlanta Falcons (1-0) — It's always hard to bet against Aaron Rodgers, even when he's going up against the defending NFC champions. The Falcons didn't look great last week either, as they could barely hold off the Mike Glennon-led Chicago Bears. The Packers benefitted from some pretty bad calls last week but they did still outplay the Seahawks, a much more impressive outfit than what Matt Ryan went up against in the Windy City. The Pack are on the road but making them underdogs seems kind of short-sighted to me. I think the Super Bowl hangover will start to set in down in the ATL, courtesy of Rodgers and his merry band of receivers. Kendall Wright's not gonna be the biggest worry for the Falcons this week, expect big games from two if not all three of Green Bay's trio of play-making receivers: Jordy Nelson, Davante Adams and Randall Cobb. Green Bay Packers 31 Atlanta Falcons 24