The free market is a funny thing, especially with regards to salaries in the NFL. On one hand you've got Le'Veon Bell, an elite RB1 and a solid WR2 (and the fifth best player in the league according to a player-voted list on NFL Network) all rolled into one. He touched the ball more than any non-QB in the league last season (406), yet he can't get a contract that values him properly. Running backs get the short end of the stick when it comes to contracts because A) the NFL is becoming a more pass-heavy league every year, and B) because of how volatile the position can be; RBs take arguably the most physical trauma of any position, which makes their careers the shortest of any positional group in the league (approx. 2.7 years on average).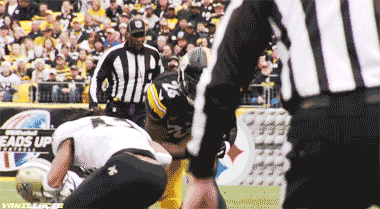 This is why the next highest-paid RB after Bell ($14.5 million this year on the franchise tag) in 2018 will be LeSean McCoy (if he ends up playing, he's got a whole other set of problems in front of him), whose base salary is just over $6 million. In terms of overall contracts, the next man up is Falcons tailback Devonta Freeman, who's contract pays him just under $8.3 million annually on average. Freeman is the product of another trend that has pushed RB salaries down: the dual-back scheme. Teams are now paying two or even three backs to do all the jobs that guys like Bell or Arizona's David Johnson do by themselves. Bell will be making $14.5 million on a second straight franchise tag this season if the Steelers can't bring their offer up to the $17 million a year that Bell is now asking for, which is about the same as Pittsburgh superstar wideout Antonio Brown makes and over twice as much as Freeman makes.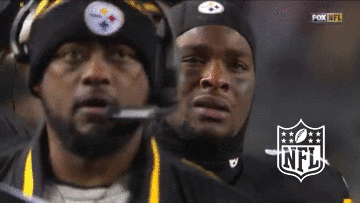 On the other hand you've got a guy like former Jacksonville Jaguar and newly-minted Chicago Bear Allen Robinson, who had one stellar season at wide receiver in 2015, followed by a stinker in 2016 and a no-show due to injury in 2017. Robinson hit the free market this season, but he hit it as a wideout, where there are already nine guys making more than Bell per year. Sammy Watkins, Demaryius Thomas and Davante Adams are just some of the names that you'll see hovering in the same ballpark as Bell's salary right now for this season.
You can now add Robinson, who signed for $14 million a year with the Bears this offseason, to the list of wideouts making about the same as Le'Veon. Not only has Bell been a much more consistent player over the past few seasons then Robinson has, the new Chicago wideout's 202 receptions in his ENTIRE CAREER are still less than half the amount of times Bell had the ball in his hands just last season, when he toted or caught the ball 406 times.
Bell's ask is pretty high right now, but you can bet every other running back in America is rooting for him to get that deal and blow up the running back salary market, especially dual-threat backs like Johnson and Rams phenom Todd Gurley.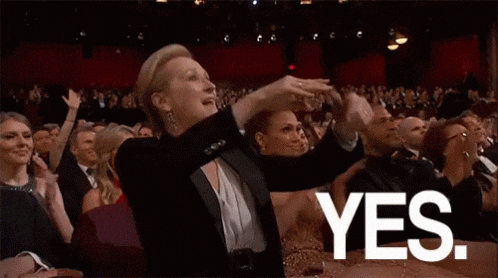 To be fair to Steelers brass, Bell hasn't exactly been the ideal negotiating partner so far this offseason. He's been making cryptic Instagram posts and seems to be spending an inordinate amount of time on a (probably not) budding music career. Bell's past history with injuries and off-field issues are obviously a talking point during negotiations as well, though last season he proved he can go a full campaign without either.
Bars or nah???
He's also said that he's going to be doing the same song and dance as last year if he doesn't get a deal, when he didn't report to the team until right before the regular season began. It was obvious to see that he was still in great shape despite missing training camp, but there was a visible level of rust and a lack of chemistry to begin the season no doubt.
Nonetheless, Le'Veon Bell is a huge key to the Steelers offence, and it shows in their record when they ride the Bell-Cow : since drafting Bell in 2013, the Steelers are 30-4 when he gets 20+ carries and a perfect 14-0 when he sees 25+ (including playoffs). Bell's impact was seen most evidently during the tail end of the 2016 campaign, when the former Michigan State star carried the Steelers to eight straight wins before suffering an injury in Pittsburgh's AFC Championship Game loss to the dreaded Patriots.
During his eight-game tear, Bell averaged 178.9 yards from scrimmage on 31.8 touches per game while scoring nine times and managing to set the Steelers' single-game rushing record in a win against the Bills. During that snowy victory in Buffalo Steelers QB Big Ben Roethlisberger sported a career-low 38 passer rating, only compounding on the notion that Bell is the most important key to the Steelers' offensive success.
It might be a hard pill to swallow for most people, so I'll say it again: Le'Veon Bell is the most important player to the Pittsburgh Steelers' success. He should be the highest-paid non-QB on the team (yes, higher than AB), and if that means restructuring some other contracts such as Big Ben Roethlisberger's $20+ million a year salary, then that's what Steelers brass has got to do. In 2005 Steelers legend Jerome Bettis had his contract restructured so as to make room for all the other essential players on the team. At the end of that campaign, the Steelers were champions.
Bell's social media activity during the first couple months of the offseason was cryptic, likely not inspiring much confidence about any sort of long term deal getting done. Meanwhile Steelers GM Kevin Colbert declined to comment during his pre-draft press conference, saying the Steelers were focused on free agency and draft prep at the time.
Since the draft, mum's been the word in the Steelers camp, but Le'Veon has piped up with some cautiously optimistic remarks recently, saying to NFL Network, "We're a lot closer than we were last year, that's what I'm happy about." There was absolutely no cause or talk of optimism during last offseason so surely this must mean that the Steelers' camp and Bell's boys are closer on Le'Veon's value than they've ever been. Bell continued his cautious optimism throughout the interview with NFL Network, expressing a great desire to go to all of training camp and play for the Steelers long-term but always coming back to the fact that he will not be backing away from taking a stand to protect himself and his value if he has to.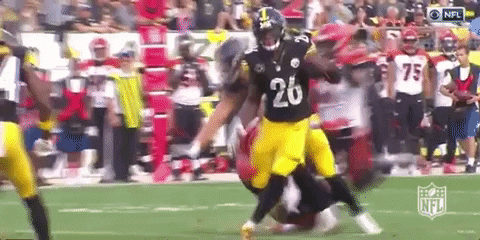 The Steelers know that the best team they can field is one with Bell running the ball.. or catching the ball in the slot, or split out wide, or blocking for Ben. I mean, this guy's a football five-tooler for real. The two sides have until July 16 at 4 pm (this Monday) to get something concrete done, and if it does you can expect it to be something in the ballpark of five years and $85 million. And that should barely be considered a drop in the bucket for a once in a generation talent like this. I mean look at that stiff arm!!
And that patience though… goooooodDAMN.
Pittsburgh Steelers.. You. MUST. PAY THAT MAN.