There's something about the offseason that makes injuries, especially ACL tears, much more common. Almost half of all ACL tears in a season occur between OTAs and the end of preseason. We've already seen several players go down with ACL or other injuries, ending their seasons before they could begin. But with every rash of players going down, comes the corresponding rash of players returning for redemption. And boy do we have a star-studded squad of guys returning in 2018. This talented troupe making their long-awaited returns in 2018 includes some of the biggest and best names in the game.
Let's start it off with the biggest name of all: Ryan Tannehill is back! … Just kidding. I mean, he is back, but no one cares compared with say, the returns of the GrandMaster the Cheeseheads missed in Green Bay or the $123 million arm the Colts have been dying to see for the past 18 months.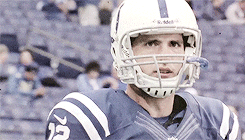 Will the return of former wunderkind Andrew Luck bring the Colts success in 2018? My gut says no, and my brain says no. Is Luck even 100%? If you deal with a problem for three years straight, it's a serious problem in the foundation, maybe even chronic, not something that's an easy fix or maybe even fixable at all. Apparently Luck's shoulder injury has been an issue going all the way back to 2015. Yikes. Whether Luck returns to his 2012-2014 form, when he went to the playoffs every year, or whether he's the Andy of 2015-2016, who couldn't get above .500, I doubt the Colts make much noise in the weak AFC playoff picture in 2018. Luck's weapons cache looks as empty as the seats at an Argos game and the defence supporting him might be the worst and most devoid of talent in the league.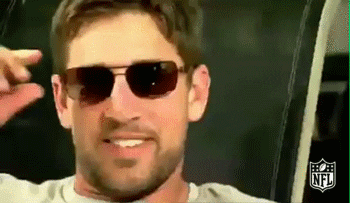 The Packers on the other hand, will no doubt return to contention with Aaron Rodgers back under centre: that mustachio'd master of his craft in the game means the Packers are never out of it. And who's not  up for another Hail Mary or two from good ol' Discount Double Check? (watch video on YouTube)
How deep the Pack will go in the playoffs is a much less certain question. You can usually count on Rodgers to win one playoff game, as he's done in four of his past six full seasons, but he's managed to win multiple playoff games just once since Green Bay's 2010 Super Bowl triumph. That's eight years ago. Time flies. Fast forward to now and Rodgers has to deal with one of the best defences in recent memory twice a year (they wear purple) and, lucky them, QB nightmare Khalil Mack, who recently arrived in their division. It's definitely going to make for some compelling TV if not at least some good fodder for the talking heads.
Those two weren't the only signal-callers sorely missed by you, me and Dupree last season. Philly's Carson Wentz and Houston's DeShaun Watson both went down with ACL tears during their 2017 "burst-onto-the-scene" seasons. A pair of guys who might very well become the two best passers in the game when Tom Brady mercifully decides to hang up his cleats.
Not only are these two youngsters both supremely talented, athletic and cerebral, they're also set up on teams loaded with talent. The Eagles obviously just won the Super Bowl and return that championship core, and you bet your ass Carson Wentz will be back as the starter by Week 3 at the latest. Meanwhile DeShaun Watson gets to toss it up to the likes of jump-ball specialist DeAndre Hopkins and burner Will Fuller. Not to mention Houston's defence…
Three weeks before Watson went down in practice with his season-ending injury,  in a Week 5 matchup with the Chiefs, the Texans' defence had the rug pulled out from under them: they lost the best defensive player in football (JJ Watt) and the best name in football (Whitney Mercilus) for the remainder of the season in the same game. Both men—who combined for 29.5 sacks in 2015, the last time they both were healthy for a full season—are back to 100 percent now and are no doubt ready to make up for lost time, especially with the added luxury of a high-flying offence. If Houston's core can stay healthy, they could cause some dramatic, not-to-mention flashy problems come January.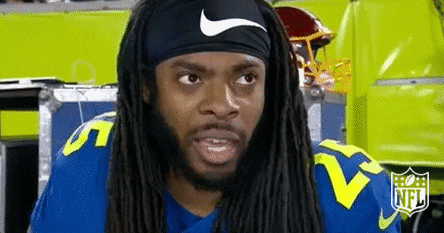 I don't see the Niners or the Chiefs making as much noise as the Texans, at least not this season, but those teams do return two All-Pro DBs, Richard Sherman and Eric Berry, resptively, who both ruptured their achilles last year. Berry suffered his injury in the very first game last season, and the guy who's always been one of the most respected, passionate and toughest guys in the game is still dealing with the lingering effects. A heel problem, which is what will likely keep Berry out of Kansas City's Week 1 contest, is not usually a good sign for someone coming back from an achilles injury. Sherman for his part suffered his injury in Week 10 while playing for the Seahawks. He has been more fortunate, having since made a full recovery and jumped ship down the coast to the division-rival Niners. He is in line to start for his new, revamped team this week.
Like Berry, Cardinals do-it-all back David Johnson suffered his season-ending injury in Week 1 last season. Vikings sophomore runner Dalvin Cook went down in Week 3. Both running backs went down with tough ACL injuries, but are at full form to start the 2018 season. We only got a small glimpse of what Cook could do in his three games as a rookie, but I see no reason not to expect more of the same in a bigger sample size this season. Johnson on the other hand—we know what that guy can do. Hopefully he can get back to his 2016 form, when he went for 2,118 yards from scrimmage and supplied more than his fair share of "how the f-" moments while he was at it. These are the kind of backs that will supply not just their team's fans, but all fans with something exciting.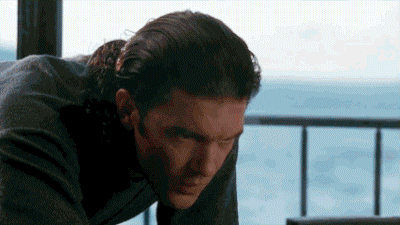 And if we're talking exciting, it doesn't get much better than Mr. Excitement himself, Odell Beckham Jr.. He's the owner of arguably the NFL's most exciting and jaw-dropping play of the past five years, but Odell played in just four games last season because of various injuries, the last of which occurred in Week 5 and kept him out the remainder of the Week 17 season. Even right before that injury Beckham Jr.—who average has averaged 0.81 per game since joining the league, more than any other skill player in that time—showcased what made us miss him so much. After putting a simple inside jab move on the Chargers' Pro Bowl corner Casey Hayward, ODB seemed to literally glide by the DB as he snagged a pass from Eli Manning and proceeded to do the other thing he does that entertains us so: celebrate. Beckham Jr.'s return to the game is no doubt a happy time for him and the Giants, but also to the rest of us fans and the rest of the football community. I for one welcome back the great, goofy and golden-haired Beckham, along with the rest of the returnees, after protracted absences none of us want to see again.