I know some people—specifically most fans of teams in the NFC—might not like the idea of the three-way race for NFC supremacy, but to me that's just what it will be in 2018. Aaron Rodgers is back for the Packers, same goes for OBJ in New York where he'll be joined by rookie Saquon Barkley, Khalil Mack was just traded into the conference and the Saints are dangerous as ever. That is to say, many teams will be contending in the strong NFC. To me though, the race for the top spot and a place in Super Bowl 53 representing the NFC will mainly be between all of Sam Bradford's former teams: the Minnesota Vikings, the defending champion Philadelphia Eagles and the Los Angeles Rams.
Let's start with the defending champs, who already have one W under their belt after slogging their way to an ugly 18-12 win over the Falcons in the 2018 season opener. One thing is clear after that game: the Eagles can't be playing Nick Foles as their QB for any more long stretches. Big Dick Saint Nick  is something of a Jekyll and Hyde character; there's the Foles that once put up a mind-boggling 119.2 passer rating in a season, the same one that led Philly to their first ever Super Bowl title and was immortalized with a statue in front of Lincoln Financial Field. On the other hand, there's the Nick Foles that went 19-for-34 for 119 yards with no touchdowns and an interception during that TNF season opener and had previously followed up that legendary 119.2 season with two campaigns during which he tossed as many picks (20) as touchdowns. Thank god he was there for them when franchise QB Carson Wentz went down—but that was 2017. In 2018, Wentz will be back in the next couple weeks and will undoubtedly re-assume starting duties upon his return.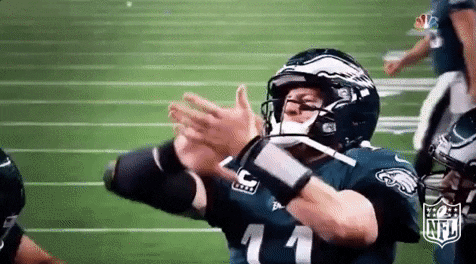 Had Wentz finished off that campaign last season, he likely would have won the MVP award in just his second season. Expect the same kind of production you saw from Carson last year when he put up 33 touchdowns against just seven picks in 13 games. He might even best those numbers considering he might have a little chip on his shoulder, what with his team winning the Super Bowl on the shoulders of some historic performances from his backup. Wentz is definitely an MVP favourite for me going into this season, even if he'll miss a couple games to start off the campaign.
The Eagles lost little during this past offseason, the only player of note that fled the coupe was LB Mychal Kendricks, who landed with the Browns and is now facing charges of insider trading which could land him jail for a hefty amount of time. The Browns are just bad luck for everyone, best to stay away. On the other end the Eagles signed NT Haloti Ngata to shore up the middle of the defensive line, a solid signing even at Ngata's advanced age.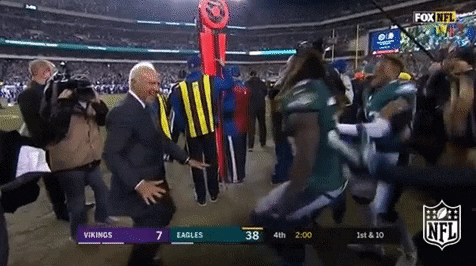 On offence LeGarrette Blount is gone, but Jay Ajayi looked strong and healthy in the season opener, as did old reliable Darren Sproles. Top wideout Alshon Jeffery will look to be back some time in October, at which point he'll join Nellie Agholor and Zach Ertz in the receiving corps and the Eagles offence will once again be at full strength. In Philly they will be aiming to top their achievements from last year when they scored 28.6 points per game (good for second in the league), ranked third in points per play at 0.434, scored on 64.06 percent of their forays into the red zone (second in the league) and scored an average of 3.4 touchdowns per game, tops in the NFL. Not to mention their no. 4 defence from last season returns nearly every starter (plus the seasoned but strong Ngata). The so-called Super Bowl hangover is far from a proven entity either, as the Patriots have shown over the past few years.
The only team with an arguably more potent attack than the Eagles last year was the one guided by the guy picked one spot ahead of Wentz in what will likely go down as a legendary 2016 NFL draft: Jared Goff and his LA Rams. They led the league with 29.0 points per game, ranked fourth with 3.1 touchdowns per game and second with 4.3 trips to the red zone per game. Not to mention they were starting the highest-scoring non-kicker in the league, freshly re-signed RB Todd Gurley, who will no doubt look to prove he's worth every penny of that $60 million he got paid this past summer. The Rams also upgraded at wideout, replacing perennial disappointment Sammy Watkins with speed demon and consistent performer Brandin Cooks, who ranked fourth in yards per catch last season (min. 50 receptions) and will stretch the field perfectly for underneath guys like Robert Woods and Cooper Kupp, who both had breakout years last season and will look to continue building on that success. All this and I haven't even mentioned their vastly improved defensive unit.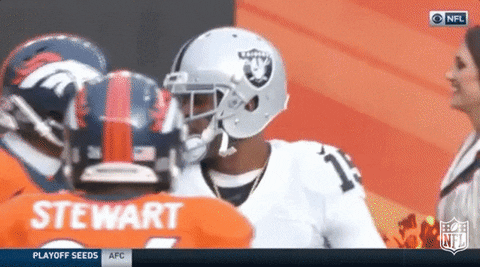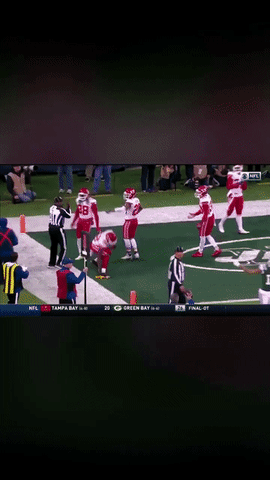 The middling Rams defence of last season is long gone, revamped with free agent additions and trades, both young and old. They shored up their secondary (which lost top corner Trumaine Johnson to free agency) in a big fat greek wedding kind of way, adding two All-Pro corners with, shall we say, hot tempers; the chain-snatching Aqib Talib, a grisled vet, as well as the flag-tossing Marcus Peters, a youngster looking for direction. LA went for depth too, also adding veteran Sam Shields while franchise tagging star-in-waiting safety Lamarcus Joyner. It wasn't just the back-end though, the front-seven was bolstered with the signing of another character in groin-stomping NT Ndamukong Suh, who will join the bag-securing, DPOY-winning Aaron Donald on what is now a very scary defensive line. Other than a mediocre linebacking corps, Sean McVay has put together team with near-on zero holes to expose. Expect the 2018 Rams to advance far past the Wild Card round, where their 2017 iteration were booted by an inferior Falcons team.
Another team you can expect to make a big leap from last season has the benefit of employing perhaps the most outstanding and all-around toughest defence since the 2000 Rams. The Minnesota Vikings defence was as stout and staunch a barrier as you'll see in 2017: last year Minnesota's defensive unit allowed the least points per game (15.8), the least yards per game (275.9), the least yards per play (4.6), the the lowest 3rd-down success rate (25%), the least yards per pass (6.0), the least passing TDs allowed (13) and the least 20+ yard pass plays (35). I could go one, but the point is: this defence was and is dominant as all hell.
That crazy-talented unit includes First team All-Pro corner Xavier Rhodes, possibly the best blanket cover guy in the game; the do-it-all linebacking duo of Pro Bowler OLB Anthony Barr and ILB Eric Kendricks; as well as ball-hawking and hard-hitting First Team All-Pro safety Harrison Smith. Those guys all play behind an absolute horrifying defensive line that includes Second Team All-Pro defensive Everson Griffen and Pro Bowler nose tackle Linval Joseph, who are two of the best at what they do: terrorizing QBs and plugging up holes in the run game, respectively. Not to mention rush end Danielle Hunter (above), who's an absolutely fearsome physical specimen coming off the edge at 6'5″ and 260 lbs of pure muscle. Even with that lineup they still added former Pro Bowl defensive end Sheldon Richardson, to make that defensive line quite literally unbearable, as well as experienced safety George Iloka who will bolster a secondary already brimming with talent.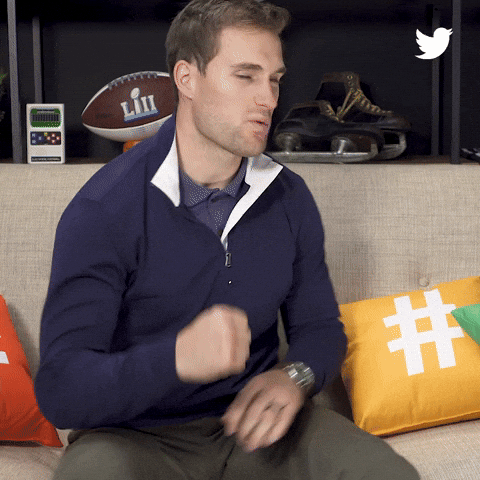 Oh yeah, they have an offence too. It was decent with journeyman QB Case Keenum last season, and will no doubt make very big strides this season with top regular season performer Kirk Cousins, who was enticed by a fully guaranteed $84 million contract to come to the Twin Cities. Cousins will have a solid duo of wideouts in Adam Thielen and Stefon Diggs, who are both primed for big seasons in 2018. Also returning is would-have-been-rookie-sensation Dalvin Cook, back from an extended absence due to a torn ACL in Week 3 last season. There has been no indication that Cook isn't still everything he was during his hot start to 2017, when he was shifty, explosive and savvy in his cuts. In reality, this offence essentially just needs to show up to the dance to get the W with the level of quality on the defensive unit that has their backs.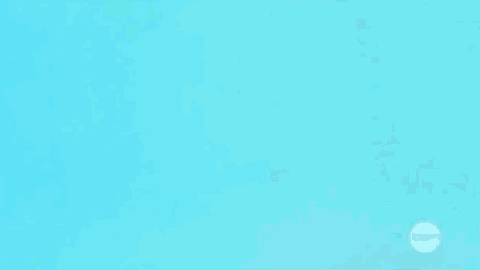 The Rams and Eagles boast top-of-the-line offences to pair with solid and possibly elite defences, while the Vikings will go into 2018 with an all-world defence and an offence with a ton of potential. Whoever comes out of this three-way tango and represents the NFC against Tom Brady in this year's Super Bowl (just kidding.. kinda), the journeys of all three teams will no doubt be some of the most exciting must-watch television this fall. Fire those streams up people, the NFL really starts tomorrow!