Week Two of the NFL season wasn't nearly as wild as Week One, but it definitely brought it's fair share of excitement and drama. We had Blakey B and the Jags pulling off an improbable upset over Tom Brady's Decepticons (who've just traded for Josh Gordon, yay); the Bills continued to be so terrible that they had a guy decide to retire mid-game—and also had another guy nearly crack his skull in half thanks to an idiot from the Chargers spearing the Bills' Taiwan Jones after Jones' helmet had come off—though I still think the Cardinals are worse; we got another tie thanks to a few future free agent kickers; and the Lions and Browns somehow found ways to lose once again. WTF Play of the Week — There's a lengthy list of long TDs we could talk about for the WTF Play of the Week, there was even a ridiculous one-handed grab by Steelers RB James Conner that I almost considered until I saw Jags wideout Keelan Cole somehow one-up Conner's effort. There was a lot of hype surrounding the second-year man out of Kentucky Wesleyan this past summer and he arguably delivered on all that hype with this one catch. Not only does he catch it with one hand in stride, it's almost as if he spears the ball with a bayonet. No big deal, Cole simply got up, tossed the ball to the ref and went back into the huddle, barely even a hint of a smile on his face. He ended up finishing that drive off with a 24-yard touchdown and his team would go on to beat the defending-AFC champion Patriots, thanks in large part to Cole's seven catches for 116 yards. His QB is Blakey B so temper expectations a bit, but it's safe to start getting a little excited about a potential star on the Jags offence not named Fournette. This guy is definitely a special talent.
Skrrrt@MattBreida 67 yards to the 🏠

(via @NFL)pic.twitter.com/bmJqvO2QlL

— Bleacher Report (@BleacherReport) September 16, 2018
Week Two's "The Guy" — Jacksonville's Cole definitely could've been featured as Week Two's "The Guy", but it was a very crowded week for up-and-coming youngsters and journeymen. Journeyman Ryan Fitzmagic continued to keep opposing defences under his spell, but there was also Cole as well as dynamic-out-of-nowhere Broncos scat-back Phillip Lindsay to consider. In any other week these guys would make the cut, but this week they all got bumped by a second-year man living the dream down in the Bay. Swift and shifty, 49ers running back Matt Breida is always knocked for his size: he's too small to carry the load they always say.
While this was just one game, Breida showed flashes of both thunder and lightning all by himself, knocking some defenders down while sprinting past others. No need for your help Alfred Morris, we got this covered. Breida led all players with 159 yards from scrimmage in Week Two, on just 14 touches at that. He was actually out-touched by Morris, 16-14, but expect that to be the last time you see Morris getting the lions' share this season. Breida started off with a 28-yarder on the opening play and followed that up with back-to-back runs of 20 and 66 yards in the third quarter, the latter of which was a classic bob-and-weave touchdown. Morris will continue to get looks for the time being, but the younger, more agile and more spry Breida will take over duties for a blossoming 49ers offence soon enough.
Rookie of the Week — He wasn't "The Guy" this week in the NFL, but Broncos un-drafted rookie running back Phillip Lindsay was definitely the guy for his own squad in Week Two. No doubt he's also got great potential to become a future "The Guy" candidate. Lindsay has appeared as if from thin air to steal the spotlight in Denver's backfield from highly-touted third-round pick and pounder Royce Freeman. Lindsay out-touched both Freeman & Devontae Booker combined, 15-11, during the Broncos' nail-biting 20-19 win over the Raiders. Lindsay wasn't as active in the passing game as would be expected of someone with his skill-set, but his speed and vision running the ball were more than enough to make up for it on Sunday, as the kid from Colorado went for 107 yards on 14 carries, including a blazing 53-yard scamper wherein he burst up the middle before turning on the jets towards the sideline. It will be tough for an un-drafted guy like Lindsay to shake a third-round pick like Freeman and receive a substantial increase in looks, but he's definitely well on his way to earning the top dog spot at Mile High with 32 touches for 213 yards and two TDs from scrimmage through his first two weeks.
Davis the Deserter — I've honestly never heard of this happening in sports before in my lifetime. Never. This man Vontae Davis, playing in his 10th year for his third team, decided at halftime of a 28-6 game.. in Week Two of the goddamn season.. to pack his shit up, hit the bricks and declare his retirement from football. It's honestly mind-boggling. Davis came out with a statement after the game about how he wasn't playing up to his own standards and he couldn't stand to sacrifice one more minute and blah blah blah. Those are legitimate reasons, don't get me wrong, but let's be real. At halftime? In Week Two? Seems like a pretty ridiculous and premature time to be making such an important decision in your life. Without a doubt, that was Davis throwing one of the largest quantities of shade at the struggling Buffalo Bills I've ever seen. Like a big steaming pile of epic proportions. While the rest of the league was laughing at them, the Bills actually out-scored the Chargers 14-3 in the second half sans Vontae, so I'm sure they're not too worried about Davis the Deserter. Not to mention, it's pretty damn hard to shame Bills mafia at this point.
Reporter: What went into the decision today to let Daniel Carlson go?
Zimmer: Did you see the game?

— Jon K. Perala (@Peralaw) September 17, 2018
Kicking & Screaming — Davis embarrassed himself and his team, but it's arguable whether he was the biggest embarrassment during Week Two. Kickers continue to have the most unimportant important job in sports, and that unimportant importance was definitely in the spotlight for a few footballers who didn't fair so well under the limelight in Week Two. The Packers' Mason Crosby hit a 52-yard game-winner, only to get iced by the Vikings and proceed to miss the ensuing try. That sent the game to overtime, where his counterpart for the Vikings, Daniel Carlson, did the unthinkable. Well, maybe not unthinkable if you're a Vikings fan, *cough Gary Anderson *cough, cough* Blair Walsh. After Carlson had missed a 48-yarder in regulation, Kirk Cousins led the Vikings into field goal range not once but TWICE in the extra frame. Carlson missed the first from 49 yards, which definitely should be made, but is still a decent distance. But the second one was from 35 yards. Easy money, baby food. Alas, he missed as time expired. 29-29. I'm sure it was like deja vu for Vikings fans but I still couldn't believe it. Carlson has already been dropped, with coach Mike Zimmer saying it was an "easy decision", and Minny is now looking to sign veteran Dan Bailey. Could Carlson is no doubt the most terrible kicker in all the land.
Zane Gonzalez must have aggravated his manhood yesterday missing those kicks https://t.co/vVT1cNNZBQ

— John (@JohnHillbery) September 17, 2018
Actually wait, hold that thought. Zane Gonzalez from the Land just said hold his beer. See, Carlson at least hit his extra points like he was supposed to, going 3/3 from the NFL's charity stripe. Gonzalez on the other hand.. went 0-for-2. He couldn't hit a freaking extra point on the day and went 2-for-4 on regular field goals, all-in-all going 2-for-6 on his kicks. That's a good mark if you're a slugger playing in the Show, but not if you're the kicker trying to bring Cleveland it's first win in 632 long, agonizing days. For the second straight week a much-improved Browns roster set Gonzalez up to seal or win the game for them, and both times he fucked it. Not even LeBron James had kind words for the kid after this latest blunder. I hope for his sake that they cut him, one more important miss and this guy could be facing some serious trouble in the Land. Edit: That boy gone. Sayonara.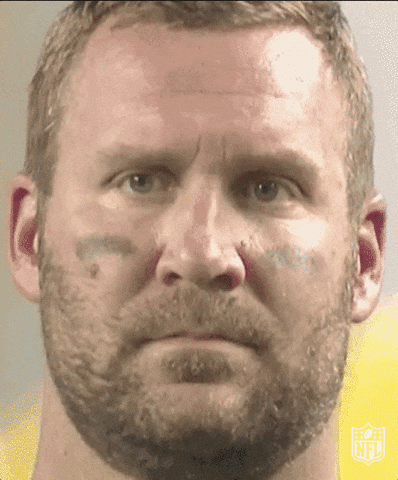 Records & Milestones — Future Hall of Famer Adrian Peterson was jumping up all-time lists last week, and this week there was another future gold jacket player getting his leapfrog on: Steelers QB Ben Roethlisberger. Though Big Ben did it in a losing effort, his 452-yard day sent him flying past legend John Elway to put him seventh on the all-time passing list with 51,852 career passing yards, just behind contemporary Eli Manning. Ben wasn't the only guy reaching milestones during Pittsburgh's 42-37 loss to the Chiefs though. The belle of the ball on Sunday was without a doubt second-year rocket launcher Patrick Mahomes II.
Week 1: 4 TDs
Week 2: 6 TDs

All 10 @PatrickMahomes5 TOUCHDOWNS! 🔥🔥🔥 #ChiefsKIngdom pic.twitter.com/tV0ROR9QI6

— NFL (@NFL) September 17, 2018
After bursting onto the scene with a quartet of touchdown tosses in Week One against the Chargers, Patty Mahomes followed that up with one of the best QB performances we've seen in recent memory. It came against a porous Steelers defence, but Mahomes was very, very impressive nonetheless. The second-year man tossed SIX, count em, SIX touchdowns against the Steelers. Every single touchdown throw was to a different receiver, not to mention the guy literally threw more touchdowns than incompletions on the day, going 23-of-28 for 326 yards. His 10 touchdowns through the first two weeks are an NFL record, besting the 9 put up by Peyton Manning and others in seasons past. He can't throw six TDs every week, but expect Patty Mahomes to become a household name far earlier than most were expecting.
The Magic Continues — Oh you thought that was just gonna be a one week thing? Well me, you and everybody else was wrong because the Fitzmagic continues into Week Three after Ryan Fitzpatrick led the Bucs to another high-flying and improbable 27-21 win over the defending-champion Eagles. Fitzpatrick was magic once again, hitting DeSean Jackson (who seems to be getting faster with age) for a 75-yard touchdown on the first play from scrimmage. Fitzmagic would go on to find tight end OJ Howard for another 75-yarder as the journeyman went 27-of-33 for 402 yards and four scores in the win.
[Highlight] Ryan Fitzpatrick does a little beard-on-beard rubbing with O-Lineman Evan Smith from nfl
Through the first two games this maniac is hitting on 79 percent of his throws while sporting an absolutely re-don-culous 151.5 passer rating to go with his 819 passing yards and eight touchdowns tosses. Fitzpatrick is an underdog story, which everyone loves, not to mention he's replacing a guy with a track record for being kind of a douchey loose cannon. On the other hand you got Fitzmagic, dishin' dimes and coming out after the game in Jackson's postgame attire looking like Connor McGregor's more menacing older brother. I mean, how can you not love that man and that beard? He even has a damn beard handshake for god's sake (above). Next week he'll see a Steelers secondary that was just sliced and diced to pieces by Patty Mahomes for six touchdowns, so expect the Fitzmagic to continue.