It truly is any given Sunday in the NFL. Any game could be won by any team as Buffalo and Detroit showed with their mind-boggling upsets over Minnesota and New England, respectively, in Week Three. And those games weren't even close either. Carson Wentz made his return and it was meh at best, but we also saw an overtime game for the third straight week, though Drew Brees made sure we didn't suffer another tie, scoring his second rushing TD of the game (his first one included a filthy spin-o-rama) to give his Saints their second straight close win, 43-37. Patty Mahomes tossed another casual three touchdowns (while his 49er counterpart Jimmy G most likely tore his ACL and will be done for the year) to help his Chiefs join the Rams and Dolphins in the exclusive 3-0 club. Oh, and the Browns now have a better record than the Patriots for the first time time in a very long time. WTF Play of the Week — I know I had Chris Carson's hurdle here in Week One, but I had to choose another hurdle here in Week Three. This one wasn't as smooth as Carson's but the guy who did the hurtling and the situation that was unfolding before and after the hurdle made it that much more wild. When Josh Allen scrambled up the middle and soared over Vikings Pro Bowl LB Anthony Barr and landed to grab the first down in the midst of a 27-0 run by the Bills my mouth was agape and I was at a loss for words but for these ones: WTF am I watching. Patty Mahomes also had a pretty impressive scramble and sling touchdown pass during the Chiefs' win, but Allen's hurdle was too wacky to pass up this week. A quarterback hurtling a Pro Bowl linebacker right smack dab in the middle of the field with other defenders all around. That's gutsy.
🚨 BALLER ALERT 🚨

CALVIN RIDLEY IS GOING OFF. pic.twitter.com/UQvg5f1n8M

— Atlanta Falcons (@AtlantaFalcons) September 23, 2018
Week Three's #TheGuy — Some pundits were confused when the Falcons drafted Alabama's Calvin Ridley in the first round when they already had an animal at wideout in Julio Jones. It should all make sense now, because Calvin the Kid exploded in Week Three. With seven grabs for 146 yards and a trio of touchdown catches, rookie wideout Calvin Ridley was definitely #TheGuy this week during his team's unsuccessful bid for an overtime win against the Saints. The Alabama product has been getting better and better each week. He saw only two targets and caught neither in Week One before he snagged four of five targets for 64 yards and the first score of his fledgling career in Week Two. Then the Kid really came out to play. His performance in Atlanta's 43-37 OT loss to New Orleans included an 18-yard grab after a filthy double-move, a 75-yard jaunt to pay-dirt and a nine-yard scoring snag on a Matt Ryan scramble. Ridley will never take Julio's spot, but he's going to be putting up numbers rivalling those of a lot of no. 1 wideouts in the league very shortly.
Mike Vick respawned as Patrick Mahomes confirmedpic.twitter.com/M7UoCU6Jay

— Barstool Sports (@barstoolsports) September 23, 2018
Records & Milestones — How about those Chiefs. Patrick Mahomes II led his boys to five touchdowns on five possessions in the first half and didn't look back as they beat the 49ers 38-27 to go 3-0 on the season. Mahomes continued to make history, throwing three touchdowns to bring his season total through three games to an NFL-record 13. Mahomes has also spread the ball around rather impressively, finding nine different players to catch his end zone rockets. Meanwhile in New Orleans, a legend continued to receive validation as Drew Brees blew by Brett Favre's 6,300 completions to become the all-time leader in pass completions with 6,326 by the end of his squad's overtime win against the Falcons. Brees sits only 417 yards behind Peyton Manning for the all-time lead in passing yards and 43 passing touchdowns behind Manning for the all-time TD pass title. The former Brees could accomplish by next week, but the latter might have to wait until next season. No doubt he'll accomplish both and finally don the NFL career statistical triple crown. A great achievement for one of the greatest to ever throw a football.
Believe in Buffalo — No doubt the Vikings vs. Bills game will go down as one of the biggest shockers of the season. The Super Bowl-contending Vikings at home against a Bills team that was in the conversation for worst team in the league before this week. Seems like an easy W for skol gang. Instead, the Bills brought the pain, taking down Kirk Cousins four times while forcing the $84 million man into three very costly turnovers. Bills rookie signal caller Josh Allen on the other hand was, in a word, impressive in Week 3. Allen started the game off with a methodical 9-play, 75-yard drive which he capped with a 10-yard touchdown run.  Seven plays and Kirk's first fumble later, it was 10-0 for the team that had a player retire on them during their last game. Five plays after that Allen was lofting a lovely toss to a very wide open Jason Crom for a 26-yard score.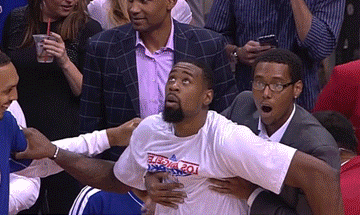 Allen then led another long touchdown drive, this one an 11-play, 65-yarder. It was a drive that was highlighted by: 1. that very nifty hurdle by Allen, 2. a 55-yard catch-and-run by tailback Chris Ivory (Ivory was the most wide open guy I've ever seen in my life on that play, the man must've smelt like a gnarly mixture of vinegar and brussel sprout farts to end up that lonely in space), and 3. a ballsy 4th and goal touchdown conversion by Allen. 24-0 Bills. Wow. Two things are certain after the final 27-6 result: Viks coach Mike Zimmer will bring the wrath of god down upon his team for losing that way at home; and Buffalo will be the wildest city in the West this week. Let's see what you got Bills Mafia.
Josh Allen. To the house.#BUFvsMIN #GoBills pic.twitter.com/yYTG6WXtTs

— Buffalo Bills (@buffalobills) September 23, 2018
Rookie of the Week — Saquon Barkley had another impressive performance, but we've got to go back to the Bills and their rookie QB for this. The numbers won't make him the waiver wire darling this week in fantasy football—15-for-22 for 196 yards and one TD through the air, 39 yards and two touchdowns on the ground—but Josh Allen made no mistakes against a very tough defensive unit in Minnesota. He showed his surprisingly substantial athleticism in racing around the corner and finding the pylon for one score, jumping over the top for another score and of course there was that wonderful hurdle he put on Barr.
Allen won't throw a mere seven incompletions (and the Bills won't recover all three of his fumbles) every game, but the win was no doubt a huge confidence booster for a young quarterback in a tough situation, especially the way Allen led his team to victory. Allen can definitely expect a round or two on the house next time he goes out in Buffalo, that I can say for certain.
Disbelief in Detroit — The Patriots watched the Vikings stumble their way to a huge loss against the Bills at home and said "Hold my beer." The Patriots proceeded to put forth an almost comically bad performance against a Lions team led by Matty Stafford, who'd committed five turnovers through the first two weeks. The supposed GOAT Tom Brady was pressured and forced into three straight three-and-outs to begin the game, allowing the Lions to jump out to an early lead they would not relinquish. The Pats did pick Stafford off (of course) but Matty had a solid game overall, tossing two touchdowns and completing 75% of his throws. New England also allowed Detroit its first 100-yard rusher (rookie Kerryon Johnson, 101 yards) since 2013, snapping an NFL-record 70-game streak for the hard-luck Lions.
Tommy boy Brady would throw a pick on an ill-advised throw in the fourth quarter before suffering two more three-and-outs against a very suspect Lions defence to seal the game. Lions HC Matt Patricia (who was the 'wily' defensive coordinator for the Patriots last season) and his defensive unit were giving up an NFL-high 39 points per game through the first two games, and big man Brady managed just one touchdown drive all night. No Josh Gordon and no Julian Edelman it's true, but you'd be crazy not to think Bill Belichick is very worried after this 1-2 start. Meanwhile, its celebration time in Detroit, especially for Patricia after taking down his former boss and mentor.
Battle: Los Angeles — The first game to feature two teams based in LA since 1994 was a bit of a disappointment, as the Chargers have tended to be over the past few seasons. Though they started it off with an early forced fumble, a sweet Melvin Gordon hurdle and an even sweeter diving touchdown grab from future #TheGuy candidate Mike Williams. Then they missed the extra point, had a blocked punt returned for a touchdown against them and gave up a 53-yard touchdown to Cooper Kupp where the tiny little slot guy shook off a Chargers would be tackler like he was LeGarrette Blount or something. The Chargers would score a couple more touchdowns (including another one for Williams and one for Gordon, a bona fide fantasy superstar at this point) but it was clear that the Rams were the superior—not to mention much more beloved—of the two LA franchises.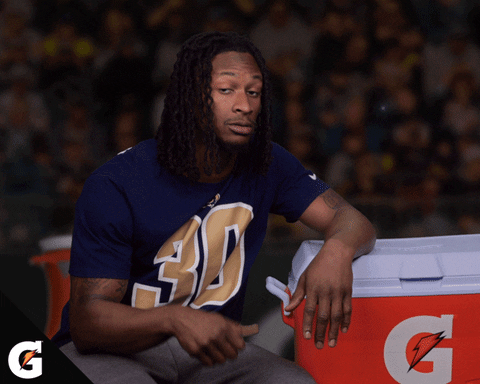 Jared Goff had another solid performance with 300+ yards and and three touchdowns. Robert Woods, Kupp and Brandin Cooks all had great days through the air as well while Todd Gurley continued to be an absolute monster out there, taking 28 touches for 156 yards and yet another touchdown. All in all, the long-awaited battle for LA was a bit of a dud as the former squad from San Diego was unable to keep up with one of the most high-powered offences in the league. The Rams are really the only team other than the 0-3 Cardinals who are exactly where I thought they would be after three games. It has truly been an unpredictable season and we haven't even gotten to October yet.