1 – Los Angeles Rams (3-0) (–) — By far the most dominant team in the league through three games, the Rams' league-high +66 point differential shows both how potent their offence can be and how well their new defence has coalesced. Todd Gurley continues to lead the league with 34 points and Jared Goff has been spreading the ball out splendidly, with his top three receivers (Brandin Cooks, 5th, Robert Woods, 20th and Cooper Kupp 40th) all sitting within the top 40 in the NFL, most of any team in the league. Goff has also been slinging it through three games, putting up the third highest yards per attempt numbers (9.3 yards per) while tied for second place in the league with 16 tosses of 20+ yards so far this season. Did I mention their defence is allowing a league-low 12 points per game? Yeah. Goff and the LA boys will be in for a much tougher test on this short week however, as they gear up to host the Vikings this week on TNF.
Patrick Mahomes is a real-life video game 😱#SFvsKC pic.twitter.com/4J2IZiCTgH

— FOX Sports (@FOXSports) September 23, 2018
2 – Kansas City Chiefs (3-0) (–) — Is it still too early to call Patrick Mahomes II a star? The second-year man continued to impress in Week Three with three more touchdown passes in a 38-27 victory over the 49ers. Mahomes' 13 TD tosses through three weeks are once again an NFL record. The kid's athleticism was on full display during his third TD toss when he scrambled like a Fran Tarkenton before firing an absolute missile that could only be described as 'Mahomian' to Chris Conley. Patty has been spreading it around like he's poppa filling up the plates at Thanksgiving dinner too, flinging touchdown passes to nine different Chiefs already—the spread-the-wealth record is 13 different touchdown recipients in a season so Mahomes is well on his way to yet another NFL record. Mahomes will head to Mile High to try and continue his weekly trip to the NFL record books in Week Four.
3 – Philadelphia Eagles (2-1) (↑7) —  The Eagles finally got their guy Carson Wentz back after an extended absence and despite a sloppy performance, were able to churn out a tough 20-16 defensive victory over the Colts. Wentz was nothing special in his 2018 debut, but his return and the subsequent returns of RBs Jay Ajayi and Darren Sproles and WR Alshon Jeffery will have this offence humming again in no time. Wentz and his birds will look to find their rhythm in Week Four as they take a trip to Nashville for a matchup with the surprising Titans.
4 – Tampa Bay Buccaneers (2-1) (↓1) — It seemed like the magic was gone with the Bucs down 30-10 and Ryan Fitzpatrick with three INTs to his name at half. Oh how fast our loyalties waver. Fitzy had thrown three picks in three straight pass attempts and boy did it look like that magical ride was over. The journeyman QB with the best beard in ball would have none of it though, tossing a 51-yard bomb to Mike Evans on the very next possession to set up a field goal before half. Fitzmagic would then lead a furious comeback in the second half during which he threw for approximately 270 yards and two more touchdown tosses to bring his Bucs agonizingly close to completing the comeback. The magic was there for fantasy owners but unfortunately there was not enough to go around for Tampa Bay who eventually fell 30-27 to the Steelers for their first loss of the season. Though Fitzy became the first QB ever to toss for 400+ yards in three consecutive games, there is no indication whether or not the bearded magician will still have his job in Week Four when the Bucs head to Chicago to take on the Bears.
5 – Jacksonville Jaguars (2-1) (↓1) — It really is any given sunday in this league isn't it. The Jaguars 9-6 loss to the Titans was far from the biggest upset of the week, maybe not even in the top three, but it was very surprising nonetheless. Especially when you consider how Jacksonville dominated Tom Brady and the Patriots last week. The offence managed just 232 points and two field goals, pretty obviously missing Leonard Fournette both for his contributions in the run-game as well as his role as a decoy for QB Blake Bortles, who needs those extra guys in the box looking to stop Lenny so there's more space in the secondary for him to operate. The Titans essentially played with no QB since Blaine Gabbert got chased from the game and Marcus Mariota wasn't even supposed to be playing because of an injury to his throwing elbow. The Jags have another soft, winnable matchup in Week Four against the Jets, and you better believe Jags fans everywhere will be praying for Fournette's safe return during that contest.
6 – Miami Dolphins (3-0) (↑6) — How about those Dolphins huh? There remain only three undefeated teams and somehow this ragtag gang of guys down in South Beach is one of them. The Dolphins are a quirky team and they have won in quirky ways, the most exciting of which came in Week Three when their return specialist Jakeem Grant took an end-around 18 yards for a touchdown (and also found pay-dirt from 52 yards out) in the third quarter before new addition Albert Wilson did so as well on the exact same play call in the fourth quarter, only this time from 74 yards out. And they high-fived on their way to pay-dirt. How South Beach of them. The Dolphins' other trip to pay-dirt on Sunday was a 34-yard bomb to home run hitter Kenny Stills, making Miami's four TDs the most exciting quartet of the weekend. The Dolphins haven't won big, but they've won every time and that's all that matters at the end of the day. Miami will face a tough test in Foxboro next week but historically speaking the Fins have always been a thorn in Tom Brady's side, expect a tight game in that AFC East matchup.
7 – Denver Broncos (2-1) (↓2) — The Broncos looked as though they would scrounge out another unlikely win early on thanks to a blocked punt that set up a quick TD and an Emmanuel Sanders end-around that the speedster took 34 yards to the house. That would be it for scoring though: Denver was shutout for the final 52:49 minutes of the 60-minute tilt with Baltimore as the Broncos lost their first game of the season in Baltimore 27-14. Case Keenum continues to disappoint as he failed to toss for a touchdown or even 200 yards while the feel-good story at Mile High so far this season, UFA rookie Phillip Lindsay, was tossed for throwing punches early on in the game. Denver will have to regroup quickly for what will be their toughest test so far this season when the Human Rocket Launcher brings his Chiefs into town next Monday night.
This was called roughing the passer on Clay Matthews. The NFL might as well become a professional pillow fighting league. pic.twitter.com/BUSBqP47ph

— NOTSportsCenter (@NOTSportsCenter) September 23, 2018
8 – Green Bay Packers (1-1-1) (↓1) — Absolutely terrible roughing the passer call on Clay Matthews (above) notwithstanding, the Pack still deserved to lose this game to Washington, which they did, 27-14. The Packers D had no answer for AD as the Washington tailback ran roughshod over Green Bay for 100+ yards. Aaron Rodgers was unable to summon whatever it is he summoned for that game against the Bears and his team didn't help either as drops and fumbles plagued Green Bay throughout the day. Rodgers is at maybe 70 percent health—picking up a right hammy injury to go with his sprained left knee—and likely won't practice a lick before he suits up at Lambeau to take on a Bills team that just walloped the rival Vikings in Minnesota.
9 – New Orleans Saints (2-1) (↑6) — Drew Brees just keeps on trucking doesn't he. The 18-year veteran (yeah that's right 18 years) continued to strut his stuff in a wild Week Three shootout win over the division-rival Falcons. Not only did Brees toss for 396 yards while adding five total touchdowns, he also broke Brett Favre's all-time completion record and is poised to break Favre's all-time passing mark by next week's game with the Giants, sitting just 417 yards behind. And the guy who Brees tossed it to to break that all-time completion record? Yeah, he's pretty good too. Third-year man Michael Thomas is no stranger to the record books either as his 196 catches over his first two seasons represent an NFL record. He's in there again now as his 38 grabs through the first three weeks of a season represent another NFL record. The hot start has put him on a blistering pace of 200 snags for the whole season. Oh and he's caught 38 of 40 balls thrown his way, a 95% catch rate that is as ridiculous as it sounds (last year Golden Tate led the league, grabbing just 77% of the balls thrown his way, for comparison).
10 – Minnesota Vikings (1-1-1) (↓4) — What in the name of holy mother mary's womb was that doggone performance from Mike Zimmer's Vikings. I'll tell you what, after that game this team is going to be the best conditioned group in the league. Though the defence allowed a couple of long drives to Josh Allen (as well as a freaking hurdle) it was Kirk Cousins and the offensive line that are most to blame for Minnesota's unconscionable 27-6 loss at home to the previously winless Bills. Kirk was getting swarmed all afternoon and the offensive line was of no help. Some of the blame has to go on Cousins' shoulders to be sure, but the Viks will need to shore up that offensive line in a big way if they intend to be true contenders this season. They'll have to regroup quickly (and might be without Everson Griffen, who is dealing with mental issues) as the undefeated Rams will play host for them this week on TNF. Don't be surprised if Donald and Ndamukong have a field day.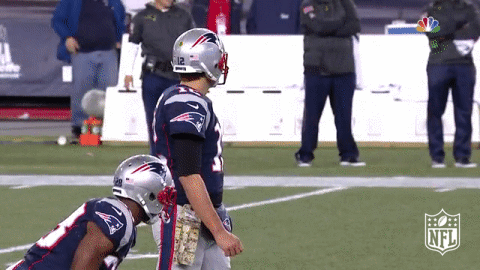 11 – New England Patriots (1-2) (↓2) — Could it be that Tom Brady is finally slowing down? Unlikely. While he and his squad have struggled to start the season, losing an embarrassing 26-10 matchup to their old defensive coordinator's new team, the Lions, the offence is far from full strength. Brady is famous for having success with no name receiving corps in the past but right now he's without top wideout Julian Edelman and new hire Josh Gordon, who will be making their 2018 Patriots debuts in Weeks Five and Four, respectively. The Pats face a tough test this week against the undefeated Dolphins too, as the Dolphins have been able to steal one from New England in four of the past five seasons despite the Dolphins regularly having a far weaker record.
12 – Los Angeles Chargers (1-2) (↓4) — Though many pundits actually had the Chargers going deep into the playoffs this season, they have not played up to par. The Rams proved who was king of LA after handily taking care of business against the Bolts in Week Three, 35-23. Melvin Gordon has turned into a bonafide star both in real and fantasy football, Philip Rivers continues to be a gunslinger in his 15th campaign and second-year wideout Mike Williams is emerging as #theguy in the Chargers offence, snagging two passes for scores during Sunday's loss to the Rams. Look for Williams to continue to blossom alongside stud Keenan Allen when the Jimmy G-less 49ers come from the Bay to the boardwalk for their Week Four matchup.
13 – Atlanta Falcons (1-2) (↓2) — The Falcons lost to the Saints 43-37 in OT but in the midst of that loss they also discovered another lethal weapon outside of Julio Jones: rookie wideout Calvin Ridley. The Alabama product scored thrice and scorched the Saints D for almost 150 yards. The one-two punch of Julio and Calvin the Kid to go with their one-two punch in the backfield (once Devonta Freeman returns) will ensure that this Falcons offence is among the most potent in the league for the rest of the season. Atlanta hosts the seventh-worst defence, the Bengals, in Week Four.
14 – Baltimore Ravens (2-1) (↑4) — Joe Flacco may not be quite finished just yet. After a truly horrific display against the Bengals in prime time last week, Flacco led his team to a solid all-around 27-14 triumph against the Broncos in Week Three. They'll have to throw that all out the window for Week Four though when they meet the Pittsburgh Steelers on Sunday Night Football for a renewal of the best and most heated rivalry in sports. These games have been defensive battles historically, but the Steelers' defence is definitely not good enough for one of those any more. Expect a lot of points and a lot of drama on Sunday, definitely the game to watch in Week Four.
15 -Chicago Bears (2-1) (↑2) — It looked like the Bears might suffer a very embarrassing and demoralizing loss to the Sam Bradford-led Cardinals but thank the lord they were able to come back and get their second win of the year, 16-14. The Bears could easily be 3-0 if it wasn't for Aaron Rodgers' Week One wizardry and Khalil Mack's defence is playing better than anyone could've hoped for when the superstar sacker got shipped to the Windy City. The Bears lead the league in sacks (14) and forced fumbles (7) while Mack leads the league in both categories individually, with four sacks and three forced fumbles to go with his two batted balls and a pick-six. The Buccaneers will come to town in Week Four, and they pass a lot. Expect the Bears to unleash the pressure to try to fluster journeyman magician Ryan Fitzpatrick, who was pressured into three picks in Tampa's Monday Night loss.
Vance McDonald: you holding your favorite stock
The other guy: a gloom & doomer telling you to sell pic.twitter.com/E6dBDPlmE4

— StockTwits (@StockTwits) September 25, 2018
16 – Pittsburgh Steelers (1-1-1) (↑3) — The Steelers survived the Buccaneers and their resident magician—but just barely. The Steelers jumped out to a 30-10 lead at half before completely shutting down the rest of the game, barely squeezing out a 30-27 result for their first W of the season. There have been several times during the past three games when it is obvious that Le'Veon Bell is missed despite James Conner's valiant effort in his place. Antonio Brown continues to be under-used as well, with Big Ben going to the middle of the field much more than the outside where Antonio does a lot of his damage. The Steelers pass rush is back though, as they've upped their season total to 11 QB takedowns, good for second in the league. Pittsburgh will have a quick turnaround to prepare for Baltimore Ravens week as the biggest rivalry in sports renews vows on Sunday Night Football in Week Four. Expect a high-scoring, hard-hitting affair.
17 – Carolina Panthers (2-1) (↑3) — The Panthers earned a good win 31-21 against the Bengals in Week Three. Christian McCaffrey had himself a GAME, toting the ball a a career-high 28 times for a career-high 184 yards, more than twice his previous personal record. Meanwhile Cam Newton did Cam Newton things, scoring another rushing TD from inside five yards and making it look embarrassingly easy as he always does. Newton has scored more rushing TDs since coming into the league in 2011 than anyone except Beast Mode. Decent company if you ask me. The Panthers will take a couple weeks to lick their wounds and come back in Week Five when the Giants come to town for a tilt.
18 – Cincinnati Bengals (2-1) (↓4) — The Bengals had no answer for the inside running of the Panthers during their Week Three loss and they couldn't keep up on the other side of the ball either as wideout A.J. Green succumbed to injury and joined starting RB Joe Mixon on the sideline. Tyler Boyd and Gio Bernard filled in well for the injured stars, but they aren't starters for a reason. Cincinnati better pray they have A.J. back this week because there's no way they keep up with the high-flying Falcons down in the Georgia Dome without him.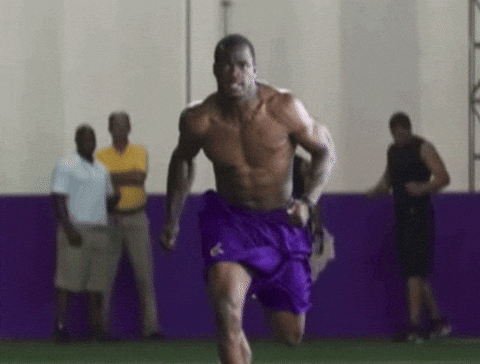 19 – D.C. Football Team (2-1) (↑3) — I was right in saying that Aaron Rodgers would move Washington out of first place in yards allowed, but not by how far out. After a commanding 31-17 win over Rodgers' Packers, the D.C. defence ranks second, allowing just 278 yards and 14.7 points per game through three games. This defence could be another 'No Name' defence in the same vein of the Dolphins of the 70s because there are maybe three noteworthy players on what has turned out to be a great defensive unit. Adrian Peterson continues to churn out the yards and touchdowns, pounding the Packers for 120 yards and a pair of TDs, which brought him to 102 rushing touchdowns, just four behind the GOAT Jim Brown for fifth on the all-time list. Washington will take a week off before heading to New Orleans to take on a Saints offence that will really test that supposedly solid defence.
20 – San Francisco 49ers (1-2) (↓7) — You know, it's a god damn shame. You go out there and make a gutsy play for an up and coming quarterback only to have that QB tear his ACL in just the third start of his reign. The $137.5 million man Jimmy Garoppolo managed just two and a half games before succumbing to a season-ending injury, and he wasn't even that impressive before the injury. Nonetheless, the Niners go from an intriguing middle-of-the-pack team with Jimmy G the porn star slayer to one of the worst teams in the league without him. The CJ Beathard era begins this week when the Niners take a quick drive down the PCA to take on the Bolts in LA.
21 – Tennessee Titans (2-1) (↑4) —  This has got to be one of the most impressive wins I've ever witnessed. The Jaguars swarming and brutal defence didn't allow a touchdown all game and even chased the starter, Blaine Gabbert, from the game. In came Marcus Mariota, who can't even throw: he's got a lingering injury in his throwing elbow and wasn't even supposed to play. He did play though and somehow Blake Bortles and his offence were more anemic than one led by a QB who can't even throw. The Titans pretty much won without a QB. That's impressive Jack. They'll need to actually score some points this week when they head to Philly to take on the defending champs though.
22 – New York Jets (1-2) (↓6) — Sam Darnold, boy was he out-played by fellow rookie QB Baker Mayfield on Thursday night last week. The Jets' first round pick missed on over half of his passes and tossed a pair of picks as he shrunk into the shadow of Mayfield in prime time. Darnold's life only gets harder as he and his Jets send it down to Jacksonville this week to go up against the most fearsome defensive unit in the game. Good luck kid.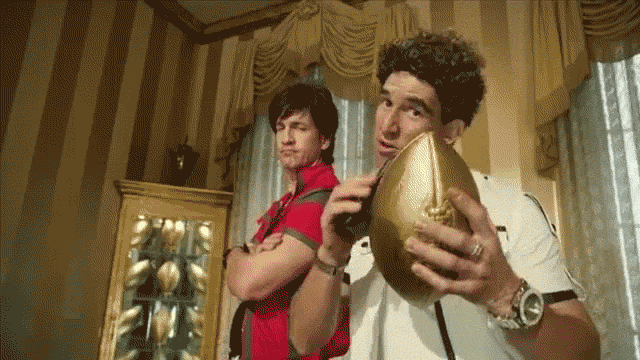 23 – New York Giants (1-2) (↑3) — The New York Football Giants finally got in the win column this season as they were able to hold off the Texans in a 27-22 victory. Odell Beckham Jr. and Saquon Barkley both have two 100-yard games this season and look like two of the safest bets in the NFL fantasy-wise. The key to the Giants winning in real life is Eli Manning, who completed 86% of his passes and didn't commit a turnover during New York's first win of the season. Manning will have to be on point again in Week Four if he wants to keep pace with a fast-paced Saints offence that's been putting up 34.7 points per game so far.
24 – Houston Texans (0-3) (↓3) — Another close call for the Texans in Week Three as they fell for the third straight week, this time to Eli's Giants 27-22. DeShaun Watson doesn't look like the guy who took the league by storm over seven weeks in 2017, but he hasn't looked terrible either. He looks like a regular young QB who's still getting his bearings in the fast-paced NFL. Watson does have an INT to his name in all three games which isn't a positive, but he's also posted 300+ yards and a pair of scores in back-to-back games which is nothing to frown at. Watson will have a great opportunity for his first win of the season this week when the Texans head to Indy to take on an unlucky Andrew Luck and the Colts.
25 – Seattle Seahawks (1-2) (↑2) — The Seahawks made it by the Cowboys 24-13 in Week Three thanks in large part to a two-pick performance from the last man standing from the Legion of Boom, Earl Thomas. Thomas has publicly said he wants to go to the Cowboys sooner rather than later (why he wants to go there is still a mystery to me) but in the mean time I guess he'll be making some plays for Seattle. Chris Carson is definitely #theguy in their backfield now, carrying the rock 32 times for 102 yards and a score. Carson out-touched Rashaad Penny 34-3 so it's not up for debate either. The Seahawks will look to touch .500 this week when they head to the desert to take on the Cardinals.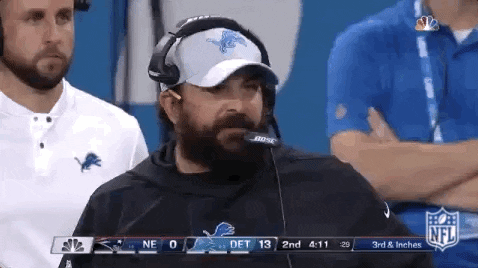 26 – Detroit Lions (1-2) (↑4) — The Lions defeat of the New England Patriots in prime time, 26-10, was a wild thing to be sure, but it may not be as ridiculous as it seemed. The Lions new head coach, Matt Patricia, was the Pats' defensive coordinator last year and no doubt had kept some notes on his old employer when he moved to MoTown. Obviously the Pats knew that as well and changed a lot in their strategy in response, but there's no doubt Patricia had a bit of an advantage here. Not to mention his previously 32nd-ranked defence held Tommy Boy Brady to just 10 points on the night, forcing the billy goat into a costly and uncharacteristic 4th quarter interception on an ill-advised deep ball. Detroit will head to Dallas in Week Four to take on the yawn of a team they've fielded down there.
27 – Cleveland Browns (1-1-1) (↑1) — Hallelujah lord praise Jesus the Browns have finally won a god damned game. It took 635 days, but the Brownies are back in the W column. The win was against the Jets granted, but a win is a win. Rookie pivot Baker Mayfield looked great coming in in relief and rejuvenating a very stagnant offence. After leading Cleveland to the 21-17 win, Mayfield was named the starter for the Browns indefinitely. The defence is also pretty damn good, as they lead the league through three games with 11 takeaways, the most important stat in the book. Mayfield will make his starter's debut in Week Four when he leads the hard knocks gang into Oakland to take on the winless Raiders—and I think Cleveland keeps them that way. Two straight wins for Cleveland? You better believe it baby!
28 – Dallas Cowboys (1-2) (↓5) — The Cowboys continue to be one of the least exciting teams in football. They've scored just four touchdowns through three games, they've got the 30th ranked offence in terms of yards, and it drops to 31st when we're talking points per game (a paltry 13.7). The defence is third in the league allowing just 281 yards per game which is solid, but they have just two takeaways all season which adds to the argument that this year's iteration of 'America's Team' is the snooze-fest of the NFL. They'll host a hyped up Lions team that just took down the defending AFC champs in Week Four.
29 – Indianapolis Colts (1-2) (↓5) — Andrew Luck just doesn't look like the Andrew Luck of old. He's sporting just an 85 passer rating and his top guy, screamer T.Y. Hilton, has only amassed 179 yards through three games. With a running game as non-existent as Indy's, the passing game has to pick up considerably. Luck had a chance for the W this week but was unable to toss the game-winning touchdown on four straight tries from inside the 11-yard line. You've got to think the Luck of old would have found a way to get the win with that many tries from so close. The Colts will look to get back on track next week when the winless Texans come to town.
30 – Buffalo Bills (1-2) (↑2) — Talk about bursting onto the scene. Bills QB Josh Allen was quiet along with his team after they fell to 0-2 to start the season. The Bills seemed like they might not win all season the way they were playing but instead of continuing their downward trend they came out and punched one of the biggest NFC heavyweights of 2018 right in the mouth, an opening jab that the Vikings would not recover from, falling to Buffalo at home 27-6. Allen was solid as a QB but extremely impressive as an athlete, showing a great ability to scramble on several plays including a filthy hurdle of a Pro Bowl LB and a Cam Newton-esque dive for the pylon for his first NFL touchdown. I don't expect the Bills to go on a run or anything but if they can bring the same pressure to Green Bay that they had in Minnesota, they could cause serious problems for a Packers offence that relies solely on the fragile lower body of QB Aaron Rodgers.
31 – Oakland Raiders (0-3) (↓2) — Jon Gruden is a piece of work. After trading Khalil Mack, arguably the best pass rusher in the country, to the Bears, this man really had the audacity to come out and answer a question about his team's lack of a pass rusher by saying, "it's hard to find a great pass rusher." Evidently the irony of that statement was lost on Chuckie but it was not lost on the rest of us, who have watched and snickered as the Raiders have fallen to 0-3 after a 28-20 loss to the Dolphins in Week Three. The stats through three games are pretty wild: Khalil Mack's Bears lead the league with 14 sacks while the Raiders have recorded only three which is good for, you guessed it, dead last in the NFL. The passing nature of this league means if you want to succeed you need to pressure the QB, so let's see if the Raiders can get back on track when they visit a Browns team that earned their first win in over 600 days last week. You think they're excited in Cleveland?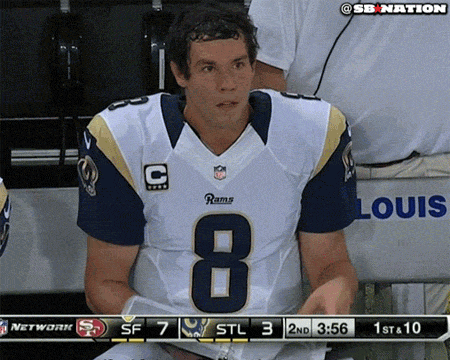 32 – Arizona Cardinals (0-3) (–) — What is there to say about this team. Their first mistake was signing Sam Bradford and their second was making him their starter. I don't know what they expected other than an embarrassing 0-3 start when you have to rely on a football player that is terrible at football and flat out looks like he's sick and tired of all of it. Enter Josh Rosen, who completed four passes for 36 yards and an interception. Upgrade? No doubt, but that's not really saying much when the bar is set lower than I've ever seen it. David Johnson can't get it going either, putting up a meagre 179 yards from scrimmage through three games. Even Larry Fitzgerald, Larry the Legend can't make a difference, managing just nine yards in their latest 16-14 defeat. Rosen will no doubt improve this team because it can't get any worse than Bradford under centre, but that doesn't guarantee a win either. They host the Seahawks this week but I'd say their best shot at a W this season will come in one of their matchups with the Jimmy G-less 49ers in the next month or so.