1 – New Orleans Saints (7-1) (↑2) — So it turns out that the Saints are really the real deal, their 45-35 win over the previously undefeated Rams proved that. Of course, the New Orleans defence is a joke (like most defences in the league) but that offence can kill you in so many ways. Other than KC, there isn't an offence more potent than Drew Brees' unit. He's got the slipperiest, shiftiest guy in the league in Alvin Kamara (scorer of three TDs against the Rams) and Joe Horn reincarnated, Michael Thomas (how awesome was that Horn cell phone tribute?). The Saints haven't been beating up on the little guys either, they've beaten LA, Minnesota, Baltimore, D.C. and Atlanta in consecutive weeks and will continue this tough stretch when they head to Cincy to take on the 5-3 Bengals. Did I mention they just added a guy with 73 career touchdowns? Hellooooo Dez Bryant, welcome to the Big Easy.
Josh Gordon.

55 yards ➡️ 🏠

(via @NFL)pic.twitter.com/VMP7tgBplD

— Bleacher Report (@BleacherReport) November 5, 2018
2 – New England Patriots (7-2) (–) — We were supposed to get a classic clash of the titans between legends Tom Brady and Aaron Rodgers on Sunday night, but instead we just got another easy W for the Patriots. The 31-17 win was the Patriots' sixth straight, the second longest winning streak of the season behind the only team sitting above them on the rankings. Rob Gronkowski has been a ghost this year, but it seems that Julian Edelman and Josh Gordon have settled in after a suspension and a trade, respectively. James White has low-key been one of the most productive backs in the league this year, piling up 766 scrimmage yards to go with 10 touchdowns through nine games. And they've also got rookie runner Sony Michel coming back as soon as this week to bolster that backfield. Safe to say the Patriots are the AFC favourites once again, and should have no problem dispatching the Titans this week ahead of their Week 11 bye.
Can't stop @KareemHunt7! 😤 pic.twitter.com/5XMfOzqirr

— Kansas City Chiefs (@Chiefs) November 4, 2018
3 – Kansas City Chiefs (8-1) (↑1) — The Chiefs played a Browns team still reeling from the loss of their HC and OC on the same day, but it was still another impressive display from the best offence in the league led by possibly the best player in the league in 2018. In case you haven't watched football this year that means Patty Mahomes aka the Human Rocket Launcher. In his first year as a starter Mahomes is on pace for over 50 touchdown passes and is still leading the league in passing yards (2,901) and big plays (46 20+-yard passes). The Chiefs should be in for another Mahomian display of power and potency when they host the Cardinals this Sunday.
4 – Los Angeles Rams (8-1) (↓3) — Rams fans will point to a botched call by the refs on a fake field goal and an acrobatic and timely interception by a no-name Saints linebacker as the reasons why the Rams lost, but obviously it was more than that. The Rams defence left Drew Brees clean as a whistle and the D gave up six touchdowns total. Jared Goff and co. are pretty darn good, but even for them, 45 points is a tall order. The Rams drop their first game and fall a few spots back in the rankings but the game was never a sure thing. The only sure thing was that Todd Gurley would score, which he did. He wasn't extremely efficient during the game but you can always count on that boy to sniff out some pay dirt. The Rams will look to get back in the saddle at home in the City of Angels where the Seahawks will come for a visit on Sunday.
5 – Los Angeles Chargers (6-2) (–) — The Chargers are now winners of five straight and have been succeeding on the back of their bell-cow, Melvin Gordon, who's topped 100 yards in three of his last four games. The Chargers came an end-zone drop by Seattle's David Moore away from overtime with the Seahawks in their 25-17 win, but it was a win nonetheless. The Chargers will make it six straight this week since they take on the Raiders, who have clearly given up pretending to try to win football games in 2018.
This is gonna be James Conner to Leveon tomorrow pic.twitter.com/LAvH6F2efG

— Snap (@snaponic) November 5, 2018
6 – Pittsburgh Steelers (5-2-1) (–) — The Steelers only won their matchup with the Ravens by one touchdown, 23-16, but if you watched the game it seemed like the Steelers were winning by a lot more. They just seemed in control throughout, holding the ball for nearly 37 minutes of the game and allowing Baltimore just one touchdown on the day. On the other hand you have James Conner topping 100 yards for the fourth straight game after going for just 19 against the Ravens five games ago. Antonio Brown continues to be under-used, as he had just 42 yards on the day, but he continues to find the endzone, as he scored for the sixth straight game on a 6-yarder in the second quarter. The Steelers will face a much tougher test against a much hotter team tonight when they host the Panthers, winners of three straight.
7 – Houston Texans (6-3) (–) — The Texans won their sixth straight in dramatic fashion, allowing the Broncos to complete two fourth downs to set up what would've been the game-winning 51-yard field goal. Fortunately for Houston, the kick was missed and they secured the 19-17 victory. The Texans scored just one touchdown, so it wasn't a dominating performance, but the defensive line did look fearsome, as both JJ Watt and Jadeveon Clowney had big sacks in the fourth quarter. Nuk Hopkins continues to be one of the most reliable superstars in the league while his new sidekick Demaryius Thomas had three grabs for 61 yards against his old employers. The Texans are going on their bye this week but gosh, the rest of the teams in that division all of a sudden look pretty darn cruddy. The Texans are already running away with that AFC South crown in my mind.
Silver lining stat of the day:

Nate "Oprah Winfrey of INTs" Peterman is the only player this season with a rushing touchdown against the Bears. #LOOOOOOOOOOOOOOL

— Kirk (@doobsnax) November 4, 2018
8 – Chicago Bears (5-3) (–) — So the Bears got to play Nathan Peterman last week which means they were pretty much on bye as they took the game 41-9. The Bears dropped a 40-burger without even putting up 200 yards of offence, and I'm not sure whether that means the Bears are great or the Bills are terrible. Probably a little of both.. buuuuut probably more of the latter. The Bears amazingly remain atop the NFC North, but just by a sliver. By the slimmest of margins actually: a tie. They will need to beat the division rival Lions this week to keep the crown on their heads. Let's just say Matt Stafford had a tough day against a Vikings team with a very similar d-line to Chicago's: in a word, dominant. Khalil Mack's back just in time for you Matty boy, enjoy.
9 – Minnesota Vikings (5-3-1) (–) — Holy bejesus. So that's where that defence went eh. Everson Griffen is finally back after suffering from some mental issues for the past couple of weeks and it seems we've found the heart and soul, the catalyst, the sparkplug, the impetus, whatever you want to call it, of the Vikings defence. Griffen had 1.5 of the Vikings 10 sacks on the day, as they made Matthew Stafford live his worst nightmare during a 24-9 victory for Minnesota. In a game where the offence wasn't really doing jack (Kirk threw for less than 200 yards and Adam Thielen's 100-yard streak was snapped), the defence stepped up in a big way. Danielle Hunter's 3.5 sacks pushed him to the top of the season leaderboard as well, with 11.5 on the season and at least one QB takedown in eight of his nine games in 2018. The Vikings will take their bye and hope for a Bears loss in the meantime, which would push Minnesota to first in the NFC North.
10 – Carolina Panthers (6-2) (↑2) — It seemed as though Carolina would fall victim to Fitzmagic last Sunday but thankfully they had the antidote: just a little Killa Cam ya'll. Newton was a very efficient 19-for-25 through the air while throwing two touchdowns and never showing a worry as the Bucs made their furious comeback. They will turn around and take on another potent offensive attack in Pittsburgh, PA, tonight on TNF.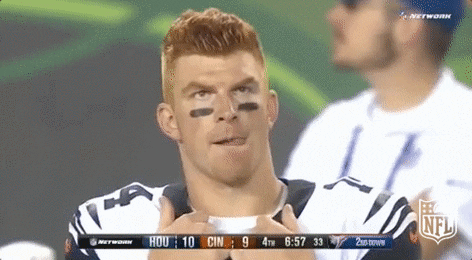 11 – Cincinnati Bengals (5-3) (↓1) — The Bengals had their bye last week but now find themselves in quite a predicament. They no longer have the division lead, their best player, wideout AJ Green, could miss extended time with a foot issue, and they have to host the best team in football this Sunday. That's a lot to handle, even for someone as capable as the Red Rifle.
12 – Philadelphia Eagles (4-4) (↓1)  — The Eagles also had their bye last week and will look to jump up above .500 for good this week when the Cowboys come to town. Washington is now just one game ahead of the Eagles in the division which means with a Philly win and a Washington loss, they'd be tied for the top spot. Who would've thought Philly would be battling this tightly for the division crown this late into the season. Oh, and who's excited to see the most elusive player in football, Golden Tate, join the Eagles' dynamic attack? I know I can't wait to see what his chemistry with Carson Wentz will look like.
13 – Atlanta Falcons (4-4) (↑6)  — The Falcons' 38-14 win over Washington last week was a result that we all would've predicted if it had been in Week One, but with the way those teams have played in 2018, I'm sure a lot of people were thinking Matt Ryan would fall to Alex Smith. Usually Ryan is terrible on the road, prone to memory loss on the topic of who his top receiver is. But on this day he had his wits about him and found Julio Jones seven times for 121 yards and Jones' first TD of the campaign. The Falcons are flying high as they head up to face a Cleveland Browns team ripe with turmoil.
14 – D.C. Football Team (5-3) (↓1)  — Couldn't have a team that got whooped 38-14 be ahead of the team that whooped them right? Washington has been riding a strong defence and a resurgent running game behind Adrian Peterson, who's fifth in the league in rushing (is it 2009?), so far this season. Unfortunately Peterson was under-used and when he was used he under-performed against a pretty mediocre Falcons defence. Meanwhile D.C.'s defence, which is supposed to be top class this season, had no answers for Matty Ice on the road, and the Falcons' QB is terrible when he's not in Atlanta. This time it was not, and Washington has no time to worry because another heavy aerial assault is coming their way this Sunday when Fitzmagic brings his circus to town.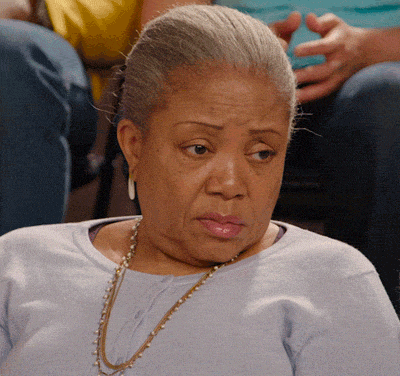 15 – Miami Dolphins (5-4) (↑2) — You know when you used to watch Family Channel as a kid and they'd have that catch phrase during commercials like, "Never a Dull Moment, on Family Channel." Well, the Dolphins-Jets game in Week 10 was the opposite of that. It was just all dull, all the time. Dull, dry, flat, stale. Booooring. There were a few sacks in the game but no 250-yard passers, no 100-yard rushers or receivers. Frank Gore led the game with 53 yards on the ground and some guy on the Jets had 62 yards through the air to lead all receivers. After the opening play, which was a 26-yard pass for Miami, there were only two more 20+-yard plays all day. There were 15 punts, 11 of which came after three-and-outs. Eight of the first 10 drives lasted less than five plays. I guess someone had to get a win right. The Dolphins will almost undoubtedly fall back to .500 after a visit to Lambeau this weekend.
16 – Jacksonville Jaguars (3-5) (↓1) — The Jags took a week off and will most likely be getting their offensive engine back in the form of second-year tailback Leonard Fournette. Jacksonville will look to avoid falling to dead last all alone in the weak AFC South when they visit Indianapolis this week for a date with the Colts.
17 – Green Bay Packers (3-4-1) (↓3) — Aaron Rodgers just can't catch a break. The guy's been playing all year with a bum leg and his team seems out to get him. First it was the kicker losing a game for him, then it was the now-departed Ty Montgomery with a late fumble. In the Packers 31-17 loss to the Patriots in primetime Rodgers went just 24-for-43 in the air but really didn't get much help from his defence, which was shredded through the air by Tom Brady and on the ground by a heckin' wide receiver. I know defence is not the popular or flashy part of football right now, but you would think that maybe some extra tackling in practice could've prevented that awful display on the Patriots final touchdown, a 55-yarder to Josh Gordon. Green Bay will look to keep themselves in the race next week when the Dolphins come to town. Lose this one and the Packer will likely find it very tough to stay in the playoff picture.
David Moore's hands pic.twitter.com/8r1koJHz0r

— Joel Mthombeni (@KingFanasi) November 5, 2018
18 – Seattle Seahawks (4-4) (–) — Russell Wilson came THAT close to another whirlwind comeback against the Chargers last week, but unfortunately David Moore could not squeeze what would've been a buzzer-beating touchdown catch to set Seattle up for the game-tying two-point conversion. Instead the Seahawks fell back down to .500. With all the firepower in the NFC, it's highly doubtful Seattle's plodding unit could make a dent even if they did make the playoffs—which they won't. This week they'll take on a Rams team that is undoubtedly fuming after their first loss of the season. I have a feeling Russell's going to be seeing a lot of Aaron Donald and we'll be seeing a lot of Todd Gurley in the end zone.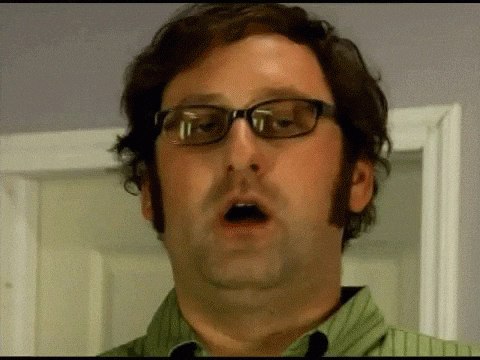 19 – Tennessee Titans (4-4) (↑7) — Marcus Mariota actually played a solid game against the Cowboys in a 28-14 Monday night win. He played above the low standard he has put up for himself so for that I applaud him. Other than that, another dud of a game between two franchise with the wow factor of a still-water pond with no aviary life. That shit's boring. As f***. The Titans are going to get slapped by the Patriots this week so don't bother tuning in unless you're a Pats fan, if so it should be fun to watch.
mood pic.twitter.com/XLWSYWkZ0a

— Tampa Bay Buccaneers (@Buccaneers) November 8, 2018
20 – Tampa Bay Buccaneers (3-5) (↑1) — Who doesn't love watching Fitzmagic do his thing huh? Yeah sure, he'll throw a couple picks here and there but this guy can straight up sling it. After going down 35-7, Ryan Fitzpatrick led his team all the way back to a 35-28 deficit before Cam Newton shut that comeback down with a late touchdown drive of his own that sealed the game and a 42-28 loss for the Bucs. No doubt they're better off without Jameis Winston, and without any sort of defence or run game to speak of, all the Bucs can do is ride Fitzmagic till the wheels fall off. Next up, Washington. I mean, they just lost and look how the Bucs are tweetin (above). Gotta love it.
21 – Baltimore Ravens (4-5) (↓5) — Since giving Baltimore false hope with a strong win over the Steelers in Week Four, the Ravens are 1-4, a stretch which included an overtime loss to the Browns. Joe Flacco hasn't thrown for over 300 yards in that five-game span despite being down often. Whether he should continue as their starting QB is becoming a very real debate that the Baltimore brass will have to address sooner rather than later. The Ravens can hope to make it in as a Wild Card, but with their division record the way it is now, it's nearly impossible for them to win this division. The Ravens will take a week off to consider possibly switching to first round pick Lamar Jackson under center. I hope for Ravens fans' sake that it's number 8 leading the offence instead of number 5 when Baltimore comes back in Week 11 against the Bengals, a must-win game if John Harbaugh's boys have any ideas about postseason football this year.
22 – Denver Broncos (3-6) (↓2) — Usually it's the Broncos' defence and special teams that win them games, but in Week Nine it was their kicker Brandon McManus who could not kick them to victory, as the veteran missed a 51-yarder in the thin air of Mile High. This is a guy who's hit from 57 so that kick was definitely make-able. The Broncos will take their bye but it's pretty clear they've called it a season after trading wide receiver mainstay Demaryius Thomas to the Texans last week. I know they believe in their young guy Courtland Sutton but still, it's not a confident move. Not to mention their division has a couple of heavyweights doing battle already.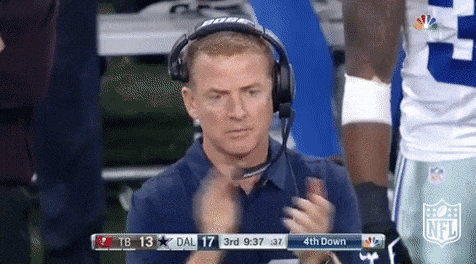 23 – Dallas Cowboys (3-5) (↓1) — I know what you're all wondering: did Dak Prescott throw for 200 yards on MNF? And the answer, unfortunately, is yes. Dak had 243 yards to go with both a touchdown and a pick, because Dak's gotta stay par for the course. He can never be too good or too bad. He's gotta be that perfect kind of mediocre that Jason Garrett's been clappin' about all these years. Ezekiel Elliott continues to be a rock and Amari Cooper scored in his first game as a Cowboy aaaand I think that's all for Dallas this week. On Sunday they'll face a tough test in a well-rested Eagles squad.
24 – New York Jets (3-6) (↓1) — That game against the Dolphins was one brutal snoozefest, but Darnold is 'hurt' and the Jets are finally going to Josh McCown. McCown is not a clown as you might think from his name: he can actually play, so expect a big performance from him against the Bills after having to wait on the sideline for 10 weeks. The Bills are terrible but their defence is actually mediocre so he won't have an absolute field day, but he'll definitely grind out a win for New York.
25 – Indianapolis Colts (3-5) (–) —  The Colts were one of six teams on bye last week and will have hopefully used their extra time to game-plan for a Jags team that has been terrible offensively but will most likely be getting their best weapon, running back Leonard Fournette, back this week. Not that their defence can really stop anything, as they've allowed the 10th most yards in the league this year. Who knows, maybe Andrew Luck will wake up and finally revert back to his 2012-2014 self. One can only wish.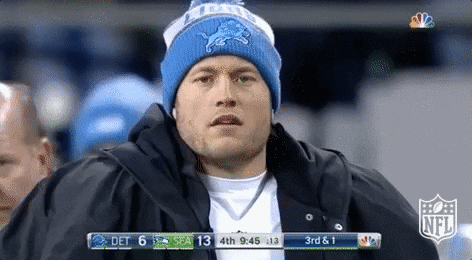 26 – Detroit Lions (3-5) (↓2) — You've got to feel for Matt Stafford after the Lions' 24-9 loss to the Vikings. I mean 10 sacks? That's a lot, but there were a ton of other times where Matty was getting knocked around without giving up the sack. The Vikings have a strong d-line but that's pretty much unforgivable, especially when your defence stops Adam Thielen's 100-yard streak and Kirk Cousins throws for only 164 yards. When Minnesota's offence plays like that, you've got to take advantage, because it doesn't happen often. The Lions have just lost their best offensive playmaker so that could explain their offensive struggles somewhat. It won't get any easier this week though, as Khalil Mack makes his return to the lineup right in time to get a nice up close and personal one-on-one with good ol' Matty.
27 – Cleveland Browns (2-6-1) (–) — I don't think anyone really thought the Browns had a chance in this one but it was nice to seem them give it their best try. Atta be champ! The Browns are now being led by a Bounty Hunter and a Baker so they should be in for an interesting season going forward. Nick Chubb has looked good since the departure of Carlos Hyde, but Jarvis Landry has been slightly underwhelming. The Browns defence could be in for another bludgeoning this week when they host the Falcons, who have finally started to look like themselves, especially on offence.
28 – Arizona Cardinals (2-6) (–) — The Cardinals had an extra week to work on figuring out how to make their matchup this weekend with the Chiefs at all competitive, but they'd really need more than just an extra week to give Kansas City a run for their money. What do you want me to say, Josh Rosen and Christian Kirk have been trending up? Okay: 'Josh Rosen and Christian Kirk have actually been trending up lately and the young duo could possibly cause problems for a leaky Chiefs secondary this weekend.' That sounds great but we know it won't matter, even if it is true. Good try in advance Arizona, you did your best.
Nick Mullens https://t.co/9dh8xf4N2B

— Max🐳™️ (@SwaGrimeSwag) November 8, 2018
29 – San Francisco 49ers (2-7) (↑1) — Believe it or not the 49ers were actually trailing the Raiders 3-0 to start what turned out to be a 34-3 rout of the Raiders by San Fran. No Jimmy G. No CJ. So who we got at center for the Niners? None other than the undrafted, living legend, Nick Mullens. In his first start out of nowhere this kid went 16-for-22 for 262 yards and three scores with no turnovers. Honestly, what more can you ask for from some random kid off the street. Meanwhile Raheem Mostert (Mostarda or Must-Start, I've got a couple nicknames for this kid) was just about to become the guy for real in San Francisco, as he took seven carries for 86 yards before breaking his arm. He's since been put on injured reserve, a tough blow for a team that already has their top back on the shelf. Either way, it's Mullens time in San Fran baby, and the boys take on the Giants this week. Could the Niners really string together a *gasp* winning streak in 2018?
Better options to @NatePeterman starting for the @buffalobills:
– Run the wildcat 100% of the time
– Anderson plays concussed
– Allen passes left handed
– Start an actual water buffalo
– Sign Jim Kelly/Doug Flutie/Jack Kemp
– Kick FGs regardless of down or field position

— William Cruzgriffith (@WCruzgriffith) November 8, 2018
30 – Buffalo Bills (2-7) (↓1) — What is there to say about this team right now man. They lost 41 to heckin' 9 and the Bears only had 190 yards of offence. Seriously? That's got to be some sort of record. Nate Peterman, ouf. He threw another three picks without throwing a touchdown and is pretty obviously not an NFL-caliber quarterback, but since the Bills have nowhere else to go, they're going to just keep giving the kid the ball. Lucky guy he is. Maybe he'll fare better against the Jets this week? I doubt it. As Booger said on MNF a couple weeks back, Peterman, "is just not a leader of men." Harsh, but accurate. Sorry Nate.
31 – New York Giants (1-7) (–) — The Giants took the week off and will be returning to action for a date with the Niners on Monday Night Football, possibly but probably not eclipsing last week's TNF matchup between the Niners and the Raiders for worst prime-time matchup of all-time. The Giants are flashy though so maybe ODB and Saquon Barkley will put on a show for us.
32 – Oakland Raiders (1-7) (–) —  The Raiders don't want to play so I'm not going to write about them. They are terrible this year but look out for them on Draft Day next year. That's the real season for Jon Gruden. Cue the Drake track and the Kevin Costner flick.. Wait, does Jon Gruden want to BE Kevin Costner?