Even though football is by far America's favourite sport to watch, it's players are paid far less than their basketball counterparts in the NBA. In that league, there are 46 players who will make $20 million or more this upcoming season. Before this offseason, that number in pro football was a measly 13, with multiple NFL players, including new $60 million man Todd Gurley, remarking on the discrepancy between the size of contracts in the two sports this past summer.
Since the beginning of the offseason though, superstars (and lesser stars) have been securing the bag aka getting PAID. The NFL has seen guys sign contracts to become the highest paid player in history a whopping four times in a row (but none of them were Le'Veon Bell): first Jimmy Garoppolo signed in February with the Niners for $27.5 million a year, even after having started just five games for them; next came Kirk "You Like That" Cousins with a $28 million a year contract with the Vikings that is fully guaranteed; third came Matty "Ice" Ryan (sense the sarcasm), who somehow convinced the Falcons to pay him $30 million a year this past May after seeing him blow a 25-point lead in a Super Bowl; and finally came Mr. Cheesehead himself, Aaron Rodgers, who signed a contract this past week that will make him $33.5 million a year for the next four seasons.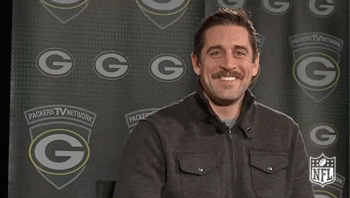 That contract made Rodgers the highest paid player in history… for now. What does the continuous stacking of these contracts like lego blocks mean? Well for one thing it means NFL contracts and salary caps are going to have to continue to rise with demand. It also means that now your favourite football players are getting a bigger piece of the pie than ever before. It's always nice when the players get more of what the owners get too much of, right?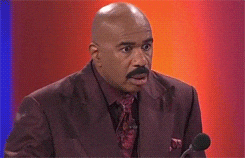 It wasn't only QBs who were getting paid this offseason though, we also saw two defensive titans become the highest paid defensive player in NFL history in consecutive days. Within 24 hours in fact. One day you're just walking down the street and it's summer and Von Miller's the highest paid defensive player of all-time and then.. wham! September 1st comes around, its autumn now, school's this week, Khalil Mack is now the highest paid defensive player in the league, he's now on the Bears for some reason and you were barely able to take in the fact that Aaron Donald was also the highest paid defensive player ever for a second there. It was a well-deserved moniker for Donald—if only temporary—who is the reigning Defensive Player of the Year.
A former DPOY, Mack was traded in a monster blockbuster deal by the penniless Raiders (just look at owner Mark Davis' haircut, they can't even hire and pay a proper barber for the guy running the damn team) and will now play in a division with what could be three of the best offences in the league. Mack's presence will surely make things much more interesting for a mediocre Bears squad in that loaded NFC North.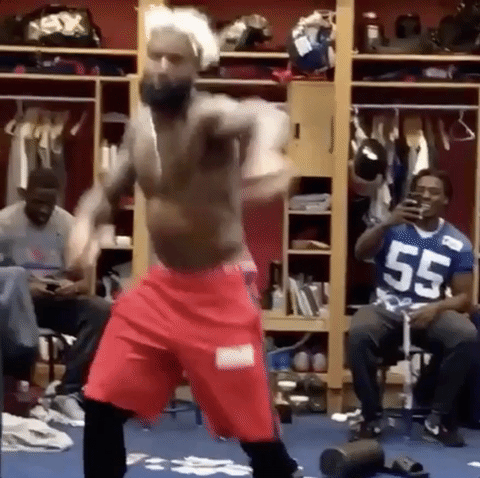 This offseason must've been a record for record contracts because we also saw Odell Beckham Jr. come off a season ending injury that cut out most of his 2017 campaign and sign a long-awaited—and what seemed at times unlikely—long-term deal to keep him in the Big Apple, where a big personality like his belongs. The 5-year $95 million extension for this wide receiver whiz also includes $65 million in total guarantees, one of the top marks in the league. ODB's $18 million a year represents a record for receivers, making this human highlight reel the highest paid receiver of all-time. Get used to a lot more flash and flair both on and off the field from OBJ now that he's secured that bag.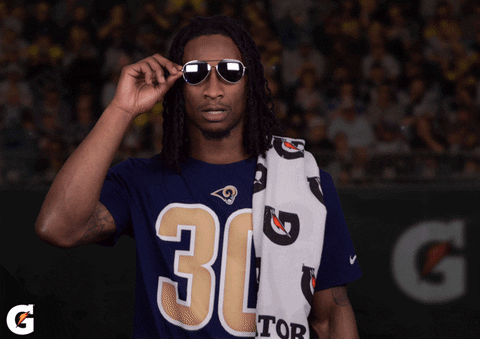 Highest paid player, highest paid defensive player, highest paid receiver aaand highest paid running back. The list seemed like it would never come to an end. After voicing what a lot of football players were feeling about how small their contracts were compared to their NBA counterparts (though that is not an apples-to-apples comparison when you take into account the respective CBAs as well as the vast difference in roster size), Todd Gurley III of the LA Rams also secured himself quite a bag. A 4-year $60 million bag that made him the highest paid player at his position, this after watching his running back compadre Le'Veon Bell fail to receive what he thought he was worth. Now, Gurley is happy and financially safe along with the rest of the Rams' young core: Donald and third-year QB Jared Goff, who are both signed to prosperous, long term deals in the City of Angels.
Meanwhile Bell continues to hold out deep into the Steelers' team preparations for Week 1, with some sources claiming he may not report to the team until midseason or later. Bell may have some trouble securing the XXL-sized bag he's looking for if he doesn't continue to show he can do what he does, not to mention show that he can be a respectful and responsible teammate after this ordeal. In all likelihood though, Bell and many others who are playing for contracts in 2019 (such as David Johnson, Lamarcus Joyner and Demarcus Lawrence) will be breaking down barriers in terms of contract size and guaranteed money just like the 2018 crop did. The players are 'the product', they want a bigger piece of the pie, and they're getting it.