I think we can all agree that there is something wrong with the NFL Pro Bowl, and there has been for some time. It used to be a fun-filled weekend with side contests leading up to a pretty competitive All-Star Game which featured all the players originally voted as All-Stars because damn near everyone that got picked was gonna play unless they were already injured. Since it was moved from after the Super Bowl to before the big game in 2009, the Pro Bowl had become an afterthought during the pre-Super Bowl festivities that saw it's player participation dropping every year alongside TV ratings that dropped for six straight seasons. The NFL has already made some strides to fix the problem, as they saw an increase in TV ratings for the first time in seven years at this year's game, which surely had something to do with the return of the side competitions which are now known as the Skills Showdown, a reincarnation of the previous Skills Challenge which had been cut from the Pro Bowl schedule after 2007. If the NFL wants to continue improving the scope and publicity of their All-Star Game, here are some suggestions for some further changes to the celebrations.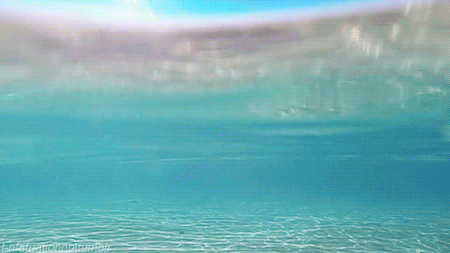 First off, if I get chosen as an NFL Pro Bowler, I'm expecting a lei-filled trip to America's tropic paradise, not a road-trip down to the sweaty and swampy headquarters of USA Retirement like they've done for the past two years. Unless you're taking your kids to Disney World or you're 72 and just sick and tired of that darn cold Long Island weather, you're probably not planning on going to Orlando. Players have repeatedly been quoted as saying Hawaii is the ideal spot for the Pro Bowl, it's more fun not only for the players but for the fans as well.
Next, Fuhrer Goodell should move the game back to its Post-Super Bowl slot so that instead of the Pro Bowl sharing half of it's publicity with the Super Bowl, it get its own full week of hype. Not only that, but you re-open the pool of players that can play in the Pro Bowl to add the two teams playing in the Super Bowl—and you'd think the two best teams in the league will usually have at least a few Pro Bowlers apiece to add to the festivities.
The Skills Showdown returned last year after a depressing ten-year Pro Bowl run that featured no side competitions, and it has (obviously) been a huge hit in its return. The Pro Bowl Weekend festivities saw a 28 percent increase in TV viewership this season, which I believe can be largely attributed to the hype, intrigue and fun surrounding the Skills Showdown. But even here the Pro Bowl can make great improvements by looking at the past. First off, take a page out of the NBA's handbook and make the pre-game activities and contests nearly as big if not bigger than the actual game, which is usually more like a scrimmage than a game anyway. Put the Skills Showdown on Saturday afternoon and Saturday night under the lights, make it a Skills Showdown Showcase before the 'main' event on Sunday afternoon the way the NBA has done with the Slam Dunk and Three-Point Contests.
NFC squad goes through the Gridiron Gauntlet flawlessly! 👏👏👏 #ProBowlSkills pic.twitter.com/PVC6ZKdKug

— NFL (@NFL) January 26, 2018
In terms of the actual contests, the Best Hands, Kick Tac Toe and Precision Passing competitions are welcome returning showdowns and the Gridiron Gauntlet, Drone Drop and Dodgeball game were awesome and at times fucking hilarious additions as well (better luck with those hands next year Keenan Allen). While the Gauntlet had a couple spots where the big men could show their stuff, I think a 30-40 yard prowler push added in there somewhere for another big man to participate would be greatly appreciated by the hogs. I would love to see more athletes going through that wild and wacky obstacle course too, so maybe a round robin of 3-4 teams from each conference face off against one another after which we get the top NFC team and top AFC team competing against each other in the finals.
Who's the NFL's fastest man this season? You might be surprised. https://t.co/20JvjxhDzZ pic.twitter.com/didN6dKQej

— The New York Times (@nytimes) January 4, 2018
There's a 40-yard dash in the Gauntlet as well but it's the last part of the course and doesn't really showcase players with top-flight speed up against one another. I wanna see all the speedsters and sprinters and all the gazelles and greyhounds side by side running a real 40-yard dash. Let's see who's really the fastest MF in the league. Get Alvin Kamara, Antonio Brown, Kareem Hunt, AJ Green, Julio Jones and Patrick Peterson, or whoever the fuck are the fastest eight dudes at the Pro Bowl, line em all up and let's crown the Fastest Man in Football.
Oh yeah and before I forget, here's another one for the Hogs: bring back the NFL's Strongest Man competition. I mean, my man Larry the Legend Allen (probably) wouldn't be there to defend his title for the third straight time, but I'd love to see these enormous men duke it out on the bench presses. We're all really impressed with people like James Harrison's online workouts because of how much weight they're moving, so why doesn't the NFL showcase that kind of sheer, raw strength on a grander scale like the Pro Bowl? I know Harrison won't be going to any Pro Bowls anytime soon, but you gotta believe he's not the only big man in the NFL that enjoys besting his boys on the bench press. Look at how goddamn fucking hype they were for Larry Allen in that video, imagine that in the middle of a Honolulu football field with both All-Star teams hyping them up on either side. Hopefully one day in the near future the Saturday Skills fiesta becomes the biggest draw of the weekend, much like the Slam Dunk contest has become the main attraction at the NBA's All-Star weekend festivities. I'm sure we all remember the legend Sean Taylor's (RIP) epic and absolutely savage hit on punter Brian Moorman in 2006's Pro Bowl. That shit was fuckin' lit and legendary and every good word you could come up with at the time. I can tell you that I kept that Pro Bowl saved on my DVR for longer than I care to admit just so I could watch that hit over and over again (I wasn't quite sure about that whole YouTube thing yet). I and many others were mesmerized by hits like these 10-12 years ago, but the game and the landscape around the game has changed. With the onslaught of academia and studies that continue to prove the link between playing football and higher risk for mental illness later in life, there's no reason to subject these players to an extra game of punishment because they were so good that season. We likely would not have been celebrating Taylor's hit if it had happened at last year's Pro Bowl because of this… which is not to say that seeing it doesn't still give me a fuckload of nostalgia.
If anything we should be giving them a respite to the constant head-banging. The Pro Bowl already has so many rules in place to limit hits: no intentional grounding penalties, teams can't blitz, safeties must lineup inside the hashes, no crack-back or lower-body blocks etc. Defences were only allowed to play one base defence until 2014. I don't mind these changes to make the All-Star game safer, but at the end of the day, if the defence has its hands tied behind its back the entire time is it really a game?
This year 19 Pro Bowl starters won't participate in the game, the year before that there were 18, and the year before that there were a whopping 41 starters and reserves who were selected but who didn't end up playing. Fucking Teddy Bridgewater had to be named a 'Pro Bowler' that year. Come on now man, I appreciate Teddy's journey but he ain't never been and ain't never gonna be a Pro Bowler. As I said before, moving the game back to post-Super Bowl would help with participation, but that's not enough: the NFL needs to seriously consider making their Pro Bowl a 7-on-7 matchup. I'm not sure whether that should be flag, touch, two-hand touch or wrap-up, but it would certainly push damn near every selected Pro Bowler to participate.
Now sure, the big men won't get to take part, but they don't really do much during the Pro Bowl as is, considering there are no blitzes from the defence for them to block. And you know what, fuck it. Why not just get a five-wide set for each conference of their most athletic big men? Have Tom Brady throwing bullets to Maurkice Pouncey and Richie Incognito instead of Antonio Brown and Jarvis Landry for a series or two. I know this kind of takes away from the legitimacy of the game, but for real, the game hasn't been legit for a while, and players—with good reason—are looking to avoid taking hits at all costs. If we can't have a proper, real football game for All-Star Weekend, why not try to showcase every other amazing aspect of the game instead, and have some fucking fun while we're at it? Waddya say, Rog?