It's only been two weeks so far, so it's tough to gauge which teams are the strongest and which are the weakest (except the Jets). Nonetheless, I'm going to attempt to rank all 32 teams based on their performances so far and what kinda shit-storm they may be up against in the coming weeks.
1. Kansas City Chiefs (2-0) — Is there any doubt in anyone's mind that Kansas City has had by far the most impressive start to the season? There's none in mine. With Alex Smith using his cautious precision, Kareem Hunt becoming the Terminator and the Chiefs' D swarming every which way at the QB, they're looking like the early favourite to win the best division (by far) in football. Fantasy owners and Chiefs fans alike owe a long and loud thank you to Kareem the Dream for their current stock in life by the way.
2. Denver Broncos (2-0) — As I said, the AFC West is the best division in football by a mile. It's the only division with three 2-0 teams, all of which are legit contenders to topple the Patriots. The Broncos look the best equipped with their clock-controlling running game and hell-raising pass-rushers, both of which were on full display in Week 2 during Denver's demolition derby of a win against Dallas.
3. Atlanta Falcons (2-0) — Though they didn't look very convincing in their Week 1 nail-biter of a win against the brutal Bears, they did look very convincing in dispatching Aaron Rodgers and the Pack in a rematch of last year's NFC Championship last week. Matt Ryan didn't even need to do much, with Atlanta's two-headed monster at running back combining for 145 total yards and two scores and the Falcons opportunistic defence swarming A-Rod for two turnovers and three sacks.
4. Pittsburgh Steelers (2-0) — The Steelers haven't had very strong competition to start the season—the Browns and the Sam Bradford-less Vikings—but they've been able to win both games convincingly enough. The defence has looked a lot better than its offensive counterpart however, as Steelers OC Todd Haley's play-calling has been extremely erratic through the first two weeks. Once Haley and Big Ben can get back in sync, the Steelers offence will go back to being potent as fuck.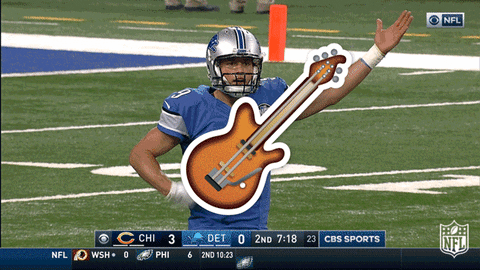 5. Detroit Lions (2-0) — It's surprising to see the Lions at 2-0 isn't it? I'm not really sure how to feel about it. But when you consider who they beat, the crappy Cardinals and the severely underwhelming Giants, it makes a little more sense. To be fair, both wins were pretty convincing as Matty Stafford has thrown six touchdowns through the fist two weeks. They will be getting a reality check in Week 3 however, when they face off against the defending NFC Champion Falcons.
6. Baltimore Ravens (2-0) — Like their AFC rivals at No. 4 (who they'll be playing in two weeks time), the Ravens have had it pretty easy so far as they've beat up on some lesser AFC North foes. The defence has looked great and their new addition at wide receiver, former Chief Jeremy Maclin, has been better than advertised. Expect them to give Blake Bortles fits in Jacksonville this week. If Bortles holds the job until then that is.
7. New England Patriots (1-1) — After a jaw-dropping blowout loss to the Chiefs in Week 1, the Patriots looked like themselves again down in the Big Easy last week. Tom Brady hasn't lost a step and Rob Gronkowski's injury is minor. Now if that defence can get a stop or two they'll start looking like Super Bowl favourites again.
8. Oakland Raiders (2-0) — The Raiders beat up on the Jets at home last week as they should have, but they also won convincingly in Tennessee against a pretty strong Titans team. Marshawn Lynch has been a welcome addition, but undrafted speed demon Jalen Richard has made an impression lately and should have some more touches coming his way. Derek Carr to Michael Crabtree has become the dynamic duo of this offence as well, though Amari Cooper hasn't been completely invisible.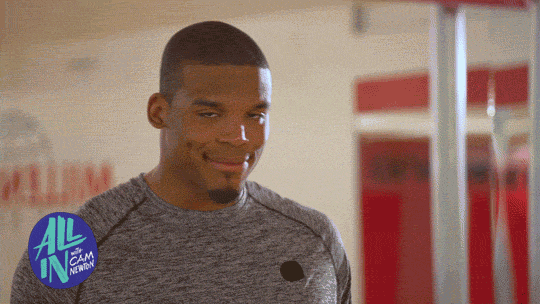 9. Carolina Panthers (2-0) — The Panthers looked good against the cellar-dwelling 49ers in Week 1 but failed to score a touchdown in a shaky win against the Bills last week. Cam Newton took six sacks in that Buffalo game, as the former MVP doesn't seem to have bounced back from his down 2016 season yet. The Panthers can't succeed without Killa Cam, so he'll have to find his groove soon if the Panthers expect to stay in the crowded NFC playoff race.
10. Philadelphia Eagles (1-1) — Carson Wentz has looked marvellous through the first two weeks as he's already put up 640 yards and four scores through the air. This season the Eagles have lost a close one against the NFL's number one team and beat a solid division rival so look for them to get back in the W column against a foundering Giants team this week.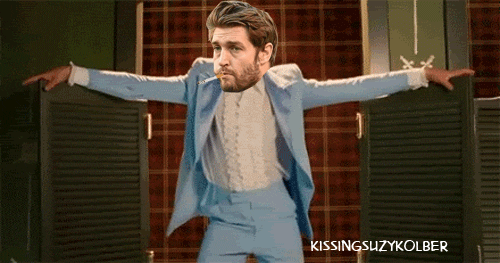 11. Miami Dolphins (1-0) — Though the Dolphins have only beat a winless team, that winless team has a better point differential than several 1-1 teams, so I give the Dolphins credit for gutting out a solid 19-17 win in their delayed season opener. Not to mention Smokin' Jay Cutler has only had a few weeks to acclimate to the new playbook. Look out for the Jarvis Landry–Devante Parker duo on the outside too, they're about to blow the fuck up.
12. Green Bay Packers (1-1) — The Packers dealt with a rash of injuries to their receiving corps in their disappointing loss to the Falcons last week on SNF but it seems Jordy Nelson and Randall Cobb escaped relatively unscathed. The Pack will get a bit of a breather this week as they go up against the Bengals, a team in shambles. 13. Tampa Bay Buccaneers (1-0) — The Winston-Evans Express came into Tampa a week late due to Hurricane Irma, but it did not disappoint during the Buccaneers season-opening 29-7 win over the Bears. Only 14 minutes into the Bucs' season, Famous Jameis Winston found Mike Evans for a beautiful touchdown, the duo's 13th touchdown hookup in 17 games together.
14. D.C. Football Team (1-1) — Kirk Cousins hasn't been making much noise so far, but thankfully for him his running backs have.We all know what Chris Thompson did last week. And Fat Rob was playing great for D.C. until he sustained a rib injury during Washington's 27-20 win over the Rams in Week 2. It turns out the injury isn't as serious as originally thought, which is good news in Washington. Nonetheless, they barely beat the Rams and will definitely need Captain Kirk at his best if they expect to win games against the likes of Philly and Dallas going forward.
15. Tennessee Titans (1-1) — After losing to the Raiders in Week 1 at home, the Titans were barely even favoured to beat the Jags last week. Predictably (to me at least), the Titans made that tiny 1.5 point spread seem silly with a dominant 37-16 win over Jacksonville last week. Expect Marcus Mariota to lead the Titans to the AFC South title this season. Unless DeShaun Watson comes into his own sooner than expected.
16. Minnesota Vikings (1-1) — The Vikings looked amazing all around in a Week 1 win over the Saints, but then Sam Bradford went down and they had to plug Case Keenum in there (still no Colin Kaepernick guys?) and though he committed no turnovers, he did not play well in Minnesota's loss to the Steelers. Mike Zimmer won't say whether Bradford will be back this week or in six, so cross your fingers Vikings fans.
17. Jacksonville Jaguars (1-1) — After shitting on the Texans in Week 1 the Jags reverted back to old form this week as Blake Bortles had three turnovers and continues to do everything in his power to lose his job short of straight-up telling his coaches that he is not the guy to lead Jacksonville to the promised land. Jaguars coaches might wanna take a knee and discuss other quarterback options.
18. Seattle Seahawks (1-1) —The Seahawks are 1-1, but they're in trouble. They've scored just 21 points this season which is less than, get this: both the Colts AND the fucking Jets. What's going on Russell Wilson? He still found a way to squeak out a win last week but he'll need help going forward. Look no further than rookie Chris Carson, who ran very well in that win over the Niners. They better be game-planning for Carson down in Nashville next week.
19. Dallas Cowboys (1-1) — Who the fuck saw that coming outside of Colorado? I took the Broncos to win, but I didn't think it was gonna be that sort of complete annihilation. The Broncos frustrated Dak Prescott more than he's ever been frustrated, and fuck it, the same can be said for Ezekiel Elliott who had nine carries for eight fucking yards. You can expect the Cowboys to come out angry as fuck this week against the hapless Cardinals.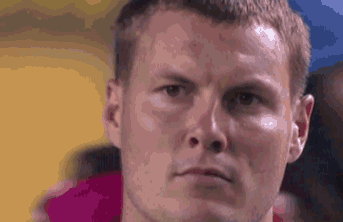 20. Los Angeles Chargers (0-2) — Same Chargers, different year, different city. Last year all but one of their losses came by a score or less and this year is no different, as Younghoe Koo has lost them their first two games on missed field goals in the dying seconds. Young Ho needs to get the boot and LA needs to feed Mr Melvin Gordon a lot more often. Unfortunately for Ranger Phil, this will be the best fourth place team in any division this season.
21. Buffalo Bills (1-1) — The Bills held Killa Cam and the Panthers out of the end zone last week but couldn't manage more than one measly fuckin' field goal. I always wanted to believe in Tyrod Taylor because he had an awesome nickname, but Buffalo coaches might wanna consider shuffling some things around and trying someone other than T-Mobile under centre.
22. Houston Texans (1-1) — The Texans barely snuck by the fucking Bengals on a classic embarrassment of a game on TNF last week, and add to that the fact they got smacked by the Jags in Week 1 (a team which the Titans completely dismantled) and the confidence level for this Texans team is at dangerously low levels. They have a lot of talent on offence and a great front seven though, so don't count them out of the AFC South race just yet.
23. Los Angeles Rams (1-1) — The Rams actually impressed me this week against Kirk and the gang in DC. They still lost, but Jared Goff looked solid and Todd Gurley was shades of 2015 Todd Gurley. And that hurdle folks. Good lord. I could watch it forever couldn't you? Truly a thing of beauty that hurdle. Hopefully he can keep the hurdling going through the Niners slightly more impressive defensive unit this week.
24. Arizona Cardinals (1-1) — Wow, have these Cardinals really gone downhill. Especially Carson Palmer. Only last year this team was a lot of people's pick to win the Super Bowl. Now they need overtime to beat Jacoby Brissett's Colts. Oh, how the mighty have fallen.
25. San Francisco 49ers (0-2) — While Carlos Hyde looked great in Week 2, the rest of the Niners offence did not. Their quarterback play is mediocre at best (Colin Kaepernick anyone?) and other than Hyde there aren't many other playmakers to speak of other than Pierre Garcon, who's been quiet through two weeks. The defence looked great however, nearly holding the Seahawks out of the end zone for the entire game last week. They'll look to get into the win column against the division-rival Rams this week.
26. New Orleans Saints (0-2) — Drew Brees continues to be Drew Brees. That's to say, he continues to play high-caliber football on offence while he watches his defence manage to force maybe one punt a game. The Saints have tons of firepower on offence (especially with Willie Snead coming back from suspension), they just need to figure out the defensive side.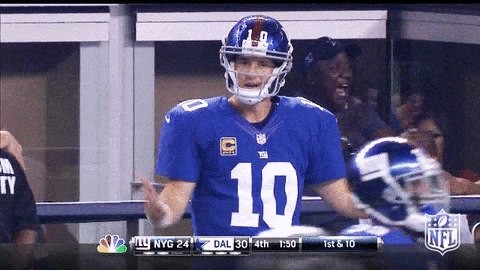 27. New York Giants (0-2) — Is it time to jump from the Giants hype bandwagon? After offseason acquisitions seemingly set the Giants up for extreme success, they've instead done nothing but extremely disappoint everyone who believed them. Including me. Shame on you Eli. Where the hell is Brandon Marshall? You signed him for a reason boys. Eli's gotta figure this out, call up Peyton, call a Manning family meeting of quarterbacks, pretend you're playing Tom Brady in the Super Bowl. Whatever you gotta do to get yourself on track.
28. Cleveland Browns (0-2) — DeShone Kizer hasn't been great, but he hasn't been terrible. Unlike the Bears though, I like that Hue Jackson is giving the young gun some reps so that he can come back next season with a real idea of what the NFL is like. I can see this team winning a couple games this year. Maybe even as soon as next week, when they play the Colts in the Toilet Bowl.
29. Cincinnati Bengals (0-2) — Andy Dalton is so fucking terrible at football that his own teammates are anonymously calling for his benching as well as for the Bengals to sign Kaep. (!!!) Kaep could be a great jolt to this stagnant Bengals team, which has a lot of talent on offence and no way to get that talent in a position to succeed.
30. Chicago Bears (0-2) — The Bears are keeping their prized possession—No. 2 pick Mitch Trubisky—on the sidelines so that he can learn how to play QB from Mike Glennon, 'cause I'm sure Mike Glennon is the guy you want your franchise QB learning from. Either way, the Bears are terrible so I don't see what the problem would be with throwing Mitch in there and getting the kid some reps. It's pretty much a lost season anyways.
31. Indianapolis Colts (0-2) — In any other year this Colts team would be the worst in the league. But with the Jets around, they'll have to settle for second-worst until Andrew Luck comes back (if he ever does). Jacoby Brissett is a step up from Scott Tolzien but even with that slight upgrade, the Colts have only a handful of players that would make most other NFL roster.
32. New York Jets (0-2) — The Jets have lost both of their games in blowout fashion and don't expect that trend to stop anytime soon. Unless they face the Browns or Bengals on a bad week, a Tom Savage-led Texans team or a Scott Tolzien-led Colts team, I can't see this team getting a win this season.